Attire is comfortable and island casual. Director Brad says, "No ties; Just Mai-tais".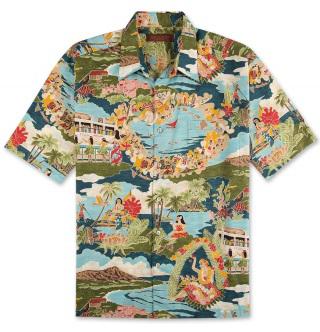 Attire during the Institute:
Aloha shirts OK throughout the Institute.
Resort casual and aloha shirts, are encouraged for the Institute, Education Programs, and the ERL & DRL Programs. By Resort Casual, we mean collared shirts, Aloha shirts & slacks for men. And, yes, nice shorts will be acceptable. For women, Aloha Shirts, slacks, short casual pants, skirts, sundresses.


Thursday night is an island Luau out under the sky to welcome our next class of District Governors.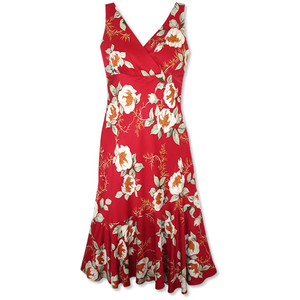 Dress with Hawaiian flare Thursday evening!
This is NOT a black tie event.
Attire is evening resort casual—-meaning Aloha shirts and slacks for men. No ties. No shorts for this evening, please.
For women, sundresses, dress pants or palazzo pants, and skirts are all appropriate.


Saturday night is also an outside venue under the stars. No shorts for this evening, please.
The resort is expansive and may require walking between buildings and events. Be sure to pack comfortable shoes. Travel time round trip between rooms and venues can range around 20 minutes.
Don't forget your swim wear!
Don't forget to bring a light jacket as sometimes air conditioners can get over zealous.
Check with your class reunion chair to see if there are any special instructions for attire for your class reunion get together.
Weather Forecast – Time of year should be mid-80s with balmy breezes. Only a slight chance of rain.
Don't forget sun protection. While most of the day events will be in doors, you still get outside. The night events will be out doors.  Please bring sun protection, particularly if your skin is sensitive to the sun.
If you are going to the Volcano, expect colder/windy weather near the volcano house. Temperatures can dip into the 50s and 60s.
If you are taking a tour to the volcano fields, definitely wear closed shoes – walking on the lava fields can damage shoes.
What About Flowers That I May Wish To Order As A Gift?
We are in the land of flowers. The Hilton has a florist on the property to provide you with any bouquets, corsages, or boutonnieres you may wish to have prepared in advance. Just call the main number above and ask for extension 2613.
A local Kona Rotarian, Rebecca Hamar, is also a flower source.   Her email is rebeccahamar@gmail.com.
Hawaii is three hours behind west coast time (PDT)
At 2:00 a.m. on November 1st (during Institute) we will "fall back" one hour on the mainland, but the time will NOT change in Hawaii.