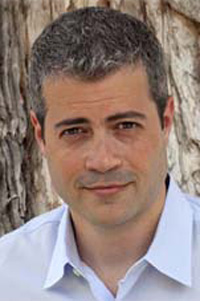 Matthew Lieberman, Ph.D
Friday Keynote Speaker
Is our need for human connection more basic than our need for food or shelter?
Matthew Lieberman received his Ph.D. from Harvard University. Dr. Lieberman, with Kevin Ochsner, coined the term Social Cognitive Neuroscience, an area of research that integrates questions from the social sciences which the methods of cognitive neuroscience and has become a thriving area of research. Dr. Lieberman has been a professor at UCLA in the departments of Psychology, Psychiatry and Biobehavioral Sciences since 2000. His work uses functional magnetic resonance imaging (fMRI) to examine the neural bases of social cognition and social experience. In particular, his work has examined the neural bases of social cognition, emotion regulation, persuasion, social rejection, self-knowledge, and fairness. His research has been published in top scientific journals including Science, American Psychologist, and Psychological Science. His research has been funded by grants from the National Institute of Mental Health, National Science Foundation, Guggenheim Foundation, and Defense Advanced Research Projects Agency. His work has received coverage by HBO, The New York Times, Time magazine, Scientific American, and Discover Magazine. Dr. Lieberman is also the founding editor of the journal Social Cognitive and Affective Neuroscience and helped create the Social and Affective Neuroscience Society. Dr. Lieberman won the APA Distinguished Scientific Award for Early Career Contribution to Psychology (2007) and campus wide teaching awards from both Harvard and UCLA. He is the bestselling author of the book Social: Why Our Brains Are Wired to Connect (Finalist for the LA Times Book Prize and winner of the Society for Personality and Social Psychology Book Prize). He is currently working on his next book, The Reality Illusion: Why we disagree less than we think, but more than we should.
Rotary Zone 26 & 27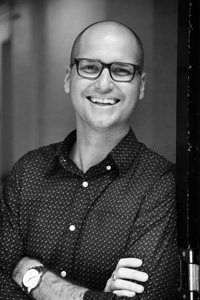 Michael McQueen
Friday Keynote speaker
Do we really have to change to be relevant?
Michael McQueen understands what it takes to thrive in a rapidly evolving world. Widely recognized for having his finger on the pulse of business and culture, he has helped some of the world's best-known brands navigate change and stay ahead of the curve. As a leading specialist in demographic shifts, change management and future trends, Michael features regularly as a commentator on TV and radio and has written four bestselling books. His first book, The 'New' Rules of Engagement focuses on strategies for leading and connecting with Generation Y. His newest release, Winning the Battle for Relevance is a revealing look at why even the greatest brands and organizations become obsolete... and how to avoid their fate.
Michael is a familiar face on the international conference circuit having shared the stage with the likes of Bill Gates, Whoopi Goldberg and Larry King. He has spoken to hundreds of thousands of people across 5 continents since 2004 and is known for his high-impact, research-rich and entertaining conference presentations.
In 2015, Michael was named Australia's Keynote Speaker of the Year and was
inducted into the Speakers Halls of Fame.
Rotary Zone 26 & 27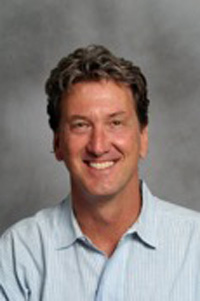 Dr. David Edward Shaner
Saturday Keynote speaker
How does Rotary affect our business?
Dr. David Edward Shaner is the Principal of CONNECT Consulting LLC that specializes in facilitating measurable and sustainable performance improvement for businesses the world over. Whether it's consumer products, hotels and resorts, gaming, insurance, computer software, textiles, sporting goods, durable goods, snack foods, or automotive and electronics, over the last thirty years David Shaner has been behind cultural change and performance improvement at Champion Aviation, Nissan/Autecs Automotive, Wonderware Software, Slazenger Sporting Goods, Umbro USA, Pet Foods, Atlanta Dairies, Caesar's Palace, Ryobi Motor Products, Millennium Cell, Mitsubishi Chemical, Torrington/Ingersol-Rand, The Mirage Casino and Resorts Hotels, Milliken, Frito-Lay, Bic Pens, Mita Copiers, The Nationwide Insurance Corporation, Synthetic Industries, Duracell, Gillette, Owens Corning Composites, and JW Aluminum.
Dr. Shaner is focused upon strategy, business development organizational development, and management training. He is the originator of the Seven Arts change process that draws upon lessons learned from world-class athletics, cross-cultural approaches to performance improvement, as well as cross-disciplinary approaches based upon an understanding of the biological basis of behavior (sociobiology).
Dr. Shaner also serves as Professor emeritus at Furman University in Greenville, South Carolina where he taught for thirty years.
He is a former world-class skier, an internationally recognized martial artist, an author of four books, and an editor of thirty-seven volumes in his "Philosophy and Biology" book series with SUNY Press. Dr. Shaner's interest in performance excellence and international business began as a result of international travel and competition as a member of the Olympic Valley U.S.A. Ski Team in the early seventies.
Dr. Shaner is a frequent speaker in the U.S., Japan, Europe, and Russia. He has appeared on National Public Television, CNN, and NBC as a commentator upon U.S./Japan cultural and business relations.
Rotary Zone 26 & 27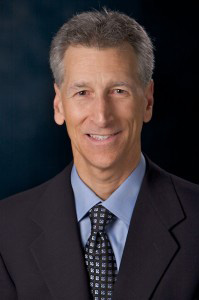 Robert (Bob) Dabic
Saturday Keynote speaker
How does associating with successful business professionals make us better?
Bob Dabic is a "Master Chair" (business/life coach) of Vistage Chief Executive and Key Executive Groups in the Orange County, California area, a "Best Practice Chair" responsible for chairs and members in the Los Angeles area, and a Lead Trainer of new and existing chairs. Bob has been honored with the "Robert Nourse Chair of the Year Award" for 2006, and the highest chairing performance achievement, the "Don Cope Memorial Award" in 2010.
Vistage is an international organization consisting of Private Advisory Boards of CEOs, Executives and Business Owners which is "dedicated to increasing effectiveness and enhancing lives." It was founded in 1957. In his Master Chair and Best Practice Chair roles, Bob facilitates monthly full-day meetings with groups of up to 18 to 20 members or chairs who act as an agenda-free/unbiased peer advisory board for one another to ideally resolve issues and maximize opportunities. Business Expert Resource Speakers are also brought in to make half-day workshop presentations at these meetings. Furthermore, Bob coaches each member and chair on a one-on-one basis to help him/her become significantly more successful, while working fewer hours and improving his/her personal relationships!
In addition, Bob is CEO (Coaching Excellence Officer) of DabiCoaching, a
multi-purpose coaching/training/consulting company. In this role, Bob will also do coaching of clients, as well as conduct numerous workshops on the topics of: vision/mission/values creation, strategic planning, goal setting, leadership, communication, delegation, finance, selling, process improvement (TQM), and
career development planning. Since 1999, he has worked with over 100 different companies/organizations and well over 1,000 senior executives in those entities.
Prior to taking on the above roles, Bob was a successful owner, president & CEO of several airport and aerospace equipment design & manufacturing companies over a 30-year period. For the last 6½ years in the day-to-day operating role, he was a member of a Vistage CEO group. Bob was also director of marketing for an alarm manufacturer, and worked in a sales role with Xerox Corporation right after graduating from California State University at Long Beach with a B.S. Degree in Business Administration/Marketing.
Rotary Zone 26 & 27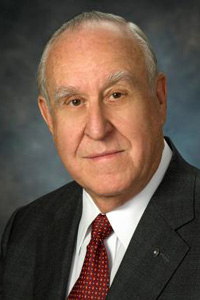 John F. Germ
Rotary International President - 2016-17
John F. Germ is board chair and chief executive officer of Campbell and Associates Inc., consulting engineers. He joined the firm as an engineer in 1965 after four years in the U.S. Air Force. He serves on the boards of several organizations, including the Public Education Foundation, Orange Grove Center Inc., and Blood Assurance Inc. He also is founder and treasurer of the Chattanooga State Technical Community College Foundation and president of the Tennessee Jaycee Foundation.
Germ joined Rotary in 1976 and has served as RI vice president, director, Foundation trustee and vice chair, aide to the Foundation trustee chair, chair of Rotary's US$200 Million Challenge, RI Board Executive Committee member, RI president's aide, membership zone coordinator, committee member and chair, task force zone and area coordinator, RI training leader, and district governor.
Germ is a recipient of RI's Service Above Self Award and The Rotary Foundation's Citation for Meritorious Service and Distinguished Service Award. He and his wife, Judy, are members of the Arch Klumph Society.
Germ is a recipient of RI's Service Above Self Award and The Rotary Foundation's Citation for Meritorious Service and Distinguished Service Award. He and his wife, Judy, are members of the Arch Klumph Society.
Rotary Zone 26 & 27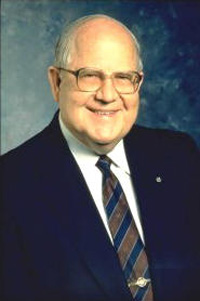 Cliff Dochterman
Rotary International President - 1992-93
Cliff Dochterman's professional life included 40 years in higher education administration - 20 years each at the University of California in Berkeley and at the University of Pacific in Stockton, California.
Most Rotarians know him for his volunteer work for Rotary over the past 50 years. He has served in almost every Rotary assignment in the world. From Berkeley Rotary Club president (1963-94) the club's silver anniversary, to District 5160 Governor (1968-69), University Hills Club President (1971-72) 1971 Charter President, RC of University Hills, CO, E 5450 to Rotary International Director (1983-85), R.I. Vice President (1984-85), President of Rotary International (1992-93), Trustee and Chairman of The Rotary Foundation (1993-99) and chairman of virtually every Rotary committee. It ha been said that Cliff has spoken before more Rotary Clubs than anyone in the world.
He is the author of the booklet, "The ABCs of Rotary", which has been translated into more languages than any other Rotary publication. He has had a lifetime association with the Boy Scouts of America and has received three of the organization's highest honors - the Distinguished Eagle, Silver Antelope, and Silver Beaver. Cliff served as Chairman of Rotary's Council on Legislation in 2001. He has received The Rotary Foundation's Citation for Meritorious Service, the Distinguished Service Award and the Polio Plus Pioneer Award.
In 1992-93 he became the world President of Rotary International. He selected the theme, "Real Happiness Is Helping Others." Cliff has been honored by the heads of state of dozens of countries of spreading good will and world understanding.
Rotary Zone 26 & 27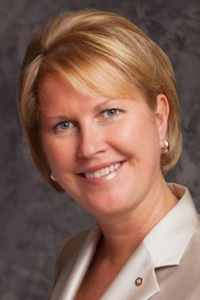 Jennifer E. Jones
Rotary Director - 2015-17
Jennifer E. Jones is president and CEO of Media Street Productions Inc. She actively participates on many boards in her community, including as chair of the Board of Governors of the University of Windsor.
Jones has served Rotary as RI president's representative; RI training leader; committee adviser, member, and vice chair; Rotary public image area and zone coordinator; leaders' seminar trainer; moderator; and district governor.
Jones is a recipient of RI's Service Above Self Award. She and her husband, Nicholas Krayacich, are members of the Arch Klumph Society, Paul Harris Society, and Bequest Society of The Rotary Foundation.
Rotary Zone 26 & 27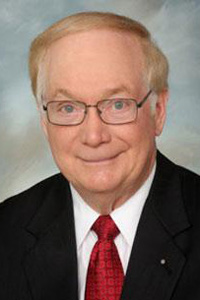 Paul A. Netzel
The Rotary Foundation, Vice Chair - 2015-16
Paul A. Netzel is founder and chair of Netzel Grigsby Associates Inc., a leading management consulting firm specializing in work with nonprofit organizations and institutions throughout the western United States. He served as mayor of Culver City and president of Culver City's Board of Education. He has held leadership positions in numerous local and national professional societies and not-for-profit boards, including the Association of Fundraising Professionals, the Boy Scouts, Goodwill Industries, United Way, YMCA, and the Auto Club of Southern California Advisory Board.
A Rotarian since 1968, Netzel has served Rotary as director, task force zone coordinator, committee chair, zone institute chair and convener, International Assembly moderator and chair, training leader, and district governor.
Netzel has received The Rotary Foundation's Citation for Meritorious Service. Both Paul and his wife, Diane, are charter members of the Arch Klumph Society, Major Donors, and members of the Paul Harris Society and Bequest Society of The Rotary Foundation.
Rotary Zone 26 & 27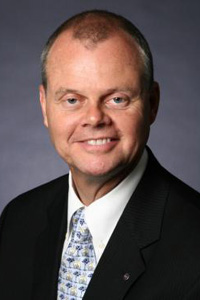 Thomas M. Thorfinnson
Trustee - 2015-19
Tom is president of Thorfinnson Law Offices and is engaged in the private practice of corporate law. He is a former lecturer in business law for the University of Minnesota and is in his 14th year as a member of the First Minnetonka City Bank board of directors. He also is past director and board chair for the Hopkins Crime Prevention Foundation, Open Circle Adult Day Care, Eden Prairie ABC Foundation, and Eden Prairie Girls Athletic Association.
A Rotarian since 1980, Tom has served Rotary as vice president, director, member of the RI/USAID Water Alliance Steering Committee and the Strategic Planning Committee, regional Rotary Foundation coordinator, Council on Legislation representative, Permanent Fund national adviser, zone coordinator, and district governor.
Thorfinnson is a Benefactor of The Rotary Foundation, and he and his wife, Jamie, are Major Donors, Paul Harris Fellows, and Bequest Society members
Rotary Zone 26 & 27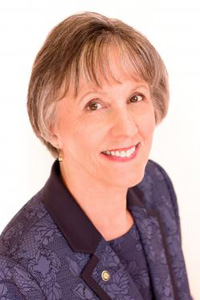 Karen Wentz
Rotary Director - 2015-17
Karen Wentz is retired from a career in higher education administration, where she worked in fund development, strategic planning, grants, and project management. She has been active in the United Way, Habitat for Humanity, Humane Society of Tennessee Valley, AARP Driver Safety Program, and the American Cancer Society.
A Rotarian since 1990, Wentz has served Rotary as RI training leader, Rotary coordinator for Zone 30, general coordinator for Rotary Foundation alumni coordinators, and district governor. She and her husband, Ronald, are Benefactors, Paul Harris Fellows, and members of the Arch Klumph Society and Bequest Society of The Rotary Foundation
Rotary Zone 26 & 27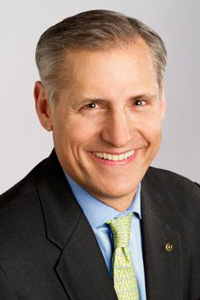 John Hewko
Rotary Club of Kyiv, Ukraine
John Hewko has served as Rotary International's general secretary since 2011. For many people, managing a staff of 800 in eight offices worldwide would be enough in itself. But Hewko, a charter member of the Rotary Club of Kyiv, Ukraine, is so committed to Rotary's mission that he takes things a step further. He's immunized children against polio in India, represented Rotary at the World Economic Forum, and bicycled 111 miles to raise money for polio eradication during both the 2012 and 2013 El Tour de Tucson in Arizona. Hewko and Rotarians raised $730,000 for polio eradication during this year's ride, which was dedicated to Hewko. "It was an incredible honor to accept the 2013 Dedication Award on behalf of Rotary and friends.
Rotary Zone 26 & 27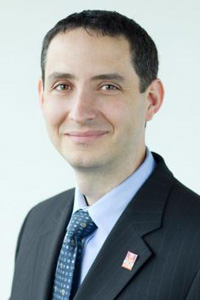 Peter Markos
General Manager & Chief Information Officer
Peter Markos leads a global team of more than 130 men and women who are responsible for Rotary's data processing, facilities, printing and distribution, and travel operations as well as all of the organization's technology needs. He helped establish the organization's Information Technology Development Center in Pune, India.
Markos graduated from the University of Chicago with a degree in economics, and has an MBA from the University of Chicago Booth School of Business. Markos is a Paul Harris Fellow
Rotary Zone 26 & 27