Walk. Take the Tram. Ride a Water taxi. All available for our enjoyment.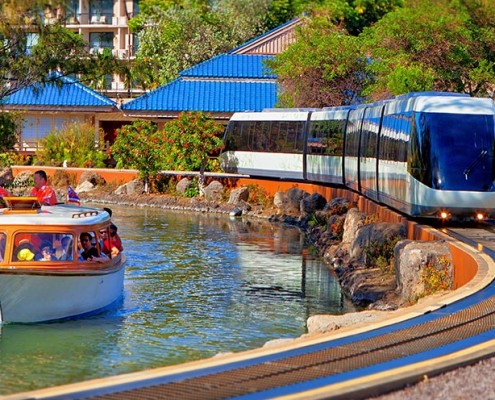 Tram – ride the air conditioned tram to and from your destinations. Trams run beginning at 6:00 a.m. and depart approximately every 20 minutes or more until midnight. The capacity is 100 people. Also, special cars on the tram are handicapped accessible.
Water taxi – are a more leisurely mode of transportation available from 2-10 p.m. It picks up passengers every 20 minutes. Small capacity. It is not handicapped accessible. We suggest you use the boat for entertainment purposes.
There will be 3 Medical Scooters available on a first-come-first-serve basis. Rental cost is $250 for the week. If you need this service, please contact Laura Steelquist at laura@himed.cc or call 808-221-0126.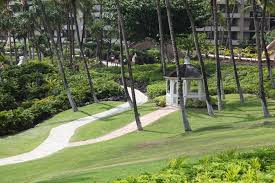 The hotel does have 3 golf carts that are usually reserved for emergency transport of guests who are stranded, ill, or have suffered minor injuries. If you find yourself in a situation that requires such individual transport, contact the Sergeant at-Arms. Wait times may be significant and this mode of transportation should not be considered as a normal option going to and from sessions.