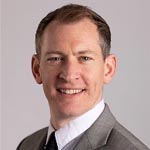 Geoff Cochran | Annual Giving Officer | Email
Geoff Cochran is an Annual Giving Officer with The Rotary Foundation, with a special focus on Zones 26 and 27. He is a part of a team within The Foundation's staff who apply giving trends, data analysis and connections to empower Rotary leaders to acquire, retain and upgrade donors, fund more grants, and create a strong pipeline of philanthropic support for The Rotary Foundation.
Geoff comes to Rotary from a decades long career in nonprofit administration and management.  He attended Loyola University Chicago from which he received a BA in History and subsequently followed that with a MS in Public Service Management from DePaul University.  He lives in Evanston, IL with his family and is an active member of his community. In recent years, he served on the Mental Health Board for the City of Evanston and the Board of Directors of PEER Services, a local treatment center.  He has worked in the nonprofit sector for 14 years, most recently as an Associate Officer with Club and District Support with Rotary International for over a year. Geoff is a staunch advocate in Rotary's motto "Service Above Self."
Districts: All districts in Zones 26 & 27
Direct Phone: 1 (847) 866-3195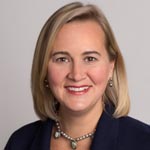 Elizabeth Cruft-Anderson | Senior Major Gifts Officer | Email
Elizabeth is a staff member of the Rotary Foundation of Rotary International and currently serves as the Senior Major Gifts Officer for the Pacific Northwest, Northern California, Northern Nevada, portions of British Columbia, and Alaska. She is a Rotarian with the Lake Oswego Rotary Club located in Lake Oswego, Oregon.
She specializes in working one-on-one with Rotarians and non-Rotarians to help them strategize giving to the foundation and reach their philanthropic and financial goals through Rotary.
She also provides training and advice to Rotary Districts in the West on ways to develop major gifts and fundraising strategies.
She is a Certified Fund Raising professional and has professional certifications in managing capital campaigns, annual fund, and major gifts from the University of Indiana Lilly School of Philanthropy.
Prior to joining Rotary, she served as a Development Manager and Director of Corporate Relations for several social service and arts non-profits in the Portland and the San Francisco Bay Area.
Districts: 5010, 5020, 5030, 5080, 5100, 5110, 5130 & 5190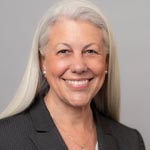 Beth Garrow | Major Gifts Officer | Email
Beth is The Rotary Foundation's Regional Major Gifts Officer for Zone 26.  She joined TRF in June 2016 and brings 25 years of major gift experience to her role, having worked in K-12 and higher education as well as healthcare.  Beth joined The Rotary Club of Hawthorne, CA in 1989 and was also an active member of the Rotary Club of Joliet, IL before joining D5340's Carlsbad Hi-Noon Rotary Club in 2016.
Her development career began when she moved to Illinois in 1994, serving College of DuPage as Campaign and Major Gifts Officer, Rosalind Franklin University of Medicine and Science as Director of Development and Alumni Affairs, Provena Saint Joseph Medical Center as Vice President of its foundation and volunteer services, and Philanthropic Partnerships Director for MIND Research Institute in Irvine, CA.  Prior to 1994, her career included eight years in community redevelopment for the City of Hawthorne, California.
Beth is a Certified Fund Raising Executive who has a successful track record of helping donors realize their charitable goals. She holds a Bachelor's Degree in Sociology from the University of Wisconsin-Madison and a Master's Degree in Public Administration from the University of Southern California.  She enjoys volunteer service, pickleball, body surfing and currently serves as Vice-Chair of the Sociology Board of Visitors for UW Madison. Beth and her husband Tom have two married children, a granddaughter and a big dog, Jack.  She is based out of Carlsbad, CA.
Districts: 5000, 5320, 5340, 5330, 5495 & 5500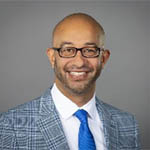 James Sewell | Major Gifts Officer | Email
James Sewell joined The Rotary Foundation in June of 2020 and will serve as a Regional Major Gift Officer for Zones 26 and 27.
James previously worked in a dual role as Assistant Athletics Director for Development and Director of Development for Athletics at the University of Nevada, Reno, after spending over a decade with Mountain West rival Fresno State.
Sewell began with the Bulldog Foundation in August of 2008, and most recently served as Associate Director of Development. His primary responsibilities included cultivating relationships throughout California's Central Valley Region, generating major gifts to endowments and capital projects. James served as the fundraising lead for the Warmerdam Field renovation project, a transformational philanthropic effort applied to upgrades to the existing on-campus track & field facility. Additionally, James has functioned as director of student-athlete alumni relations, including oversight of all aspects of Club Red, Fresno State's varsity letter-winner club, and management of a portfolio of approximately 50 professional athletes from Major League Baseball, the National Basketball Association, the National Football League, and all associated professional development leagues.
James received his undergraduate in Business Management from Adelphi University while also a four-year letter-winner on the track & field and cross country teams, and earned a Master's in Coaching and Athletics Administration from Concordia University, Irvine. James is married to wife Lauren, and the couple have two sons, Walter and Calvin. James is a native of Melville, New York and is based regionally out of Fresno, CA.

Districts: 5150, 5160, 5170, 5180, 5220, 5230, 5240, 5280 & 5300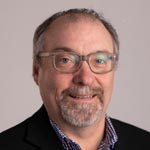 Eric Thompson | Major Gifts Officer | Email
Eric joined the Rotary Foundation philanthropy team in September 2018 as the new major gifts officer for Zone's 26/27. A native Coloradan and Westerner, he is very happy to be working with Western Rotarians achieve their charitable ambitions. Eric is your major gifts liaison, based at Rotary Foundation in Evanston, but he travels regularly to districts and clubs in Zone 26/27. For Eric, Rotarians' leadership in the drive to eradicate polio is one of the most inspiring stories in modern philanthropy, particularly since he had seen first-hand the impact of polio on members of his family.
Eric comes to RI with twenty years of comprehensive fundraising experience, primarily in higher education.  In all his previous roles he partnered with alumni, volunteers, and senior leadership in developing vibrant relationships with individual philanthropists, corporations and foundations, and other organizational partners in executing comprehensive capital campaigns. These campaigns were on behalf of Illinois Institute of Technology (College of Architecture and College of Engineering), Purdue University/Calumet, University of Colorado Foundation, and Ragdale Foundation.
Eric holds an MBA from the University of Illinois/Chicago in marketing, entrepreneurship, and human resource management; an MFA from the School of the Art Institute of Chicago; and a BFA from the University of Colorado/Boulder. Eric has also conceptualized, designed and led many subject matter presentations for the Council for Advancement and Support of Education (CASE), Engineering Development Forum (EDF), the Association of Fundraising Professionals (AFP), and the Center for Nonprofit Success. He also served as a subject matter expert/question formulator on the Certified Fund Raising Executive (CFRE) testing committee and held the CFRE certification 2006-2013.
Districts: 5390, 5400, 5420, 5440, 5450, 5470, 5520 and 5730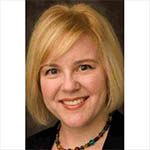 Katherine Buggenhagen | Planned Giving Officer | Email
When she joined The Rotary Foundation in March 2020, Katherine brought a diverse body of knowledge and experience. Through the course of her career, she helped establish and operate major and planned giving programs in nationally-renowned organizations in the culture, conservation, and human services. At Rotary, she will use her experience to help Rotarians develop their personal Rotary Legacy with life income and estate gifts. Her territory covers the Rocky Mountain and Plains States to the Great Lakes (Zones 26E, 27E, 28E, 29 and 31).
Outside of philanthropy, Katherine's interests turn to creative work and visual art. She earned her bachelor's summa cum laude at the University of Oregon and her Masters in Arts Administration at Columbia College Chicago.Continuing her passion for the arts she works in fiber as a weaver and recently added clay to her materials list.
Districts: 5390, 5400, 5420, 5440, 5450, 5470 & 5520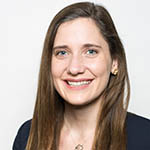 Erin Groble | Planned Giving Officer | Email
Erin began working at The Rotary Foundation in 2013 and joined the Planned Giving team in 2018. In her current role, she is responsible for cultivating and administering life income and estate gifts in Zones 26W and 27W. Erin's previous Rotary experience includes managing donor communications as the Donor Engagement Specialist and working with district leaders as an Annual Giving Officer.
Prior to joining Rotary, Erin worked in the immigration field as a legal assistant. Erin has traveled extensively in Latin America, including volunteering in San Lucas Toliman, Guatemala and studying in Puebla, Mexico. In her free time, Erin enjoys exploring Chicago on her bike, listening to live music, and visiting her family in Minnesota.
Erin is a Certified Fund Raising Executive who holds a bachelor's in International Studies from Loyola University Chicago and a certificate in Fundraising Management from Indiana University's Lily Family School of Philanthropy. In 2014-15 she was selected to participate in the Development Leadership Consortium as an Annual Fellow. She is also a Paul Harris Fellow +1.
Districts: 5000, 5020, 5030, 5080, 5100, 5110, 5130, 5150, 5160, 5170, 5180, 5190, 5220, 5230, 5240, 5280, 5300, 5320, 5330, 5340, 5495 & 5500