Rotary clubs along the Gulf Coast of Texas and Louisiana, USA, are collecting emergency relief funds to help flood victims of Hurricane Harvey, which slammed into southeast Texas over the weekend.
Severe rainfall has caused historic flooding along the Texas coast, including in Houston, the fourth largest city by population in the United States. Deluged towns in the region are in desperate need of aid as thousands of residents were forced to flee their homes. About 6.8 million people have been affected by the hurricane, which made landfall on 25 August.  Posted by Rotary International.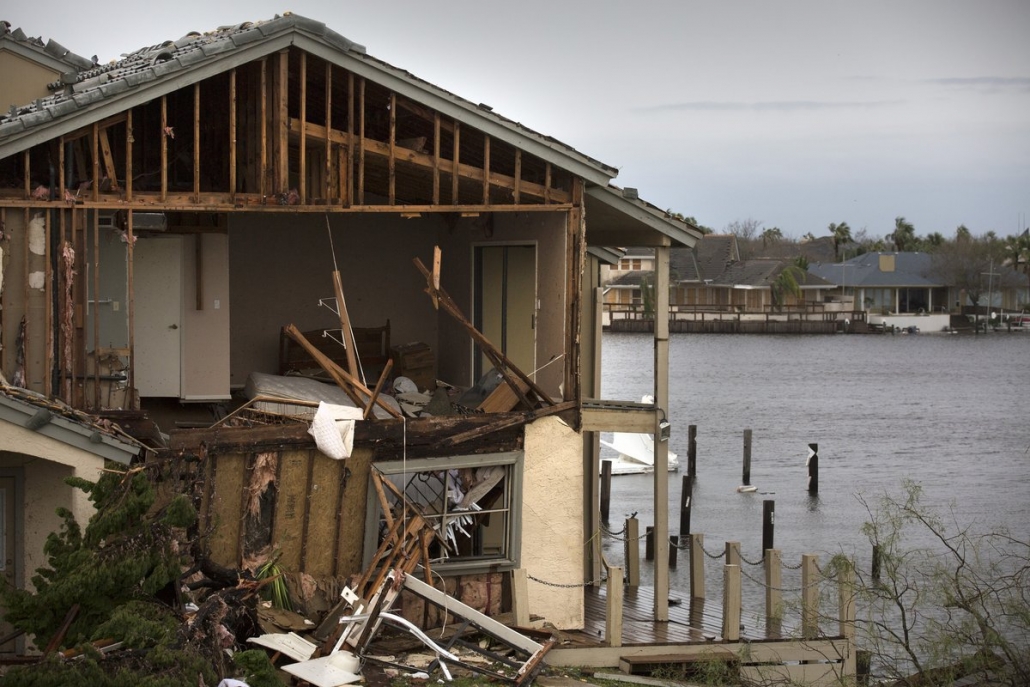 "Hurricane Harvey has dealt a heavy blow to the Southern part of Texas, the extent of which we have yet to learn," wrote Hugh Summers, Zones 21B and 27 Disaster Chairman, in an email shared by RI Director Greg Yank (Zones 30 and 31) and our own RI Director John Matthews.
PDG Hugh has gathered the information on where to send financial contributions for those in need from the three main Rotary districts affected by the Hurricane, including the contact information for the three District Governors in the affected areas who will be receiving requests for aid, commenting "This way our fellow Rotarians will make sure the money is spent in the best way possible in their area."
"We know that a disaster of this magnitude will require our financial assistance for months into the future," says District 5930 Governor Betty Ramirez-Lara.
Rotary District 5930 is partnered with McAllen North Rotary Fund – a 501 (c) 3 to set up an Emergency Relief Fund.  Please make checks to McAllen North Rotary Fund (Fed tax # 27-3855943) and mail to Rotary D 5930, McAllen North Rotary Club, 501 W. Nolana, McAllen, TX 78504.  Questions can be sent to DG Betty Ramirez-Lara. Online donation page coming soon. Website: Rotary D5930
Rotary District 5910 has a Rotary District 5910 Charitable Foundation and funds can be sent to:  Rotary District 5910 Charitable Foundation, c/o Bobbie Applegate, 985 IH-10N, Suite 111, Beaumont, TX 77706.  Questions can be sent to DG Rhonda Herrington.  Website: Rotary D5910
Rotary District 5890 has a District 5890 Charities, Inc. and funds can be sent to: District 5890 Charities, Inc., c/o Jackie Barmore, 3525 Preston Ave., Pasadena, TX 77505  Questions can be sent to DG Bill Palko. Website: Rotary D5890
Louisiana District 6200 is also collecting donations through their website.  Please click here.
https://zone2627.org/wp-content/uploads/2019/06/2627_Colored_WP_Logo.jpg
0
0
Wyn Spiller
https://zone2627.org/wp-content/uploads/2019/06/2627_Colored_WP_Logo.jpg
Wyn Spiller
2017-08-30 19:05:15
2018-11-02 19:32:08
How to support victims of Hurricane Harvey