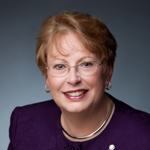 Deniel Banks | Sustainable Rotary Club Project Manager | Email
Deniel became a Rotarian in 1994. Nine months later she became a "real" Rotarian on a District World Community Service (WCS) trip to Guatemala. Since then she has made 21 service trips to Central American leading project teams.
Deniel is a recipient of The Rotary Foundation's (TRF) 'Service Above Self' Award, a founding officer of the Rotarian Action Group for Microfinance and Community Development (RAGM), served on RI President Wilf Wilkinson's Microcredit Advisory Committee, is a TRF Cadre Technical Grant Reviewer for microcredit projects, and an active contributor to Rotary Discussion Groups, especially on Microcredit topics. She was District 5100's first ERK (Essentials of Rotary Knowledge) International Service instructor. Deniel also serves as her district's Small Club Advocate and Coach and is their Large Club Resource. She is an Oregon Consular Corps Award Honoree for her International Humanitarian Service work through Rotary.
Through DW Banks Company, Inc. Deniel spends a great deal of time coaching executives through career transitions and job search. Her Firm is also an affiliate of Melbourne Marketing Pty, Ltd. where she serves on international executive search teams. She is a certified business consultant and trainer and a Fellow of the Family Firm Institute International.
Deniel is married. Her Rotarian husband Warren is a member of the United Services E-Club and currently serves on the Rotarian Action Group for Peace Board as their Grants Chair. Warren and Deniel are members of the Bequest Society and are Major Donors to The Rotary Foundation.