WHAT WE DO:  The goal of your team of Endowment/Major Gift Advisers is to support/assist districts in fund development for The Rotary Foundation, specifically major gifts and bequests.  We work collaboratively with TRF Major Gifts Officers, RRFCs, Area of Focus Major Gifts Initiative committees, and district leaders in identification, cultivation, solicitation, and donor stewardship.
HOW WE CAN HELP: Your Endowment/Major Gifts Advisers support/assist districts in developing fundraising committees and identifying strategies for encouraging major gifts, planned gifts, and bequest commitments.   We do this through on-site training of district teams, support of district initiatives, events, and interaction with individual donors within the districts.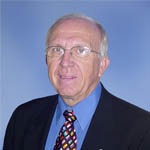 Tom Yuzer | Endowment / Major Gift Adviser | Email
Tom joined Rotary in Waseca, MN in 1974 and two and a half years later found himself leading D5960's second-ever GSE team to Gujarat, India. "Änd I have been trying to pay back to The Rotary Foundation ever since.".
Twenty years later, when he was D5960 (eastern MN & western WI) Governor, another GSE team paired with the same D5060. "This time we were more knowledgeable about TRF and we asked each team member to come back with a matching grant, which they did.
In 2001 Tom moved to Menifee, CA, joining the Temecula Sunrise Rotary Club. He was Centennial President with the Temecula club and then transferred to Menifee Rotary where he remains a member. D5330 has provided numerous Rotary opportunities, mostly TRF related, and a couple of Zone responsibilities (major gift adviser and DGE coaching).
A professional career at the University of Minnesota in major gift fundraising has led Tom to this current role, "again trying to pay back to TRF."
Tom and his wife Liz are Major Donors, members of the Bequest Society and the Paul Harris Society. Tom received TRF's Citation for Meritorious Service. They have two grown daughters in Minnesota and California. When not at home or visiting family, they love river cruising in Europe.
MY GOAL – assist the club, district and zone leaders to motivate our Rotarians in Zone 26 to make current and future gifts to The Rotary Foundation at the $25,000+ level that far exceeds what you think (today) is possible!!!
Districts: 5000, 5170, 5220, 5230, 5240, 5280, 5300, 5320, 5330, 5340, 5450, 5470, 5495, 5500, 5520, 5730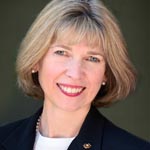 Wyn Spiller | Endowment / Major Gift Adviser | Email
Wyn is honored to be serving as an Endowment/ Major Gifts Adviser (E/MGA) for Zone 27, helping build our Foundation's Legacy of Hope.   Wyn is a past Governor of District 5190 (2008-09) and has served in a variety of clubs and District roles since joining the Rotary Club of Grass Valley in 1994. She is the immediate past Zone 25 (now 27) Regional Rotary Foundation Coordinator, current District 5190 Rotary Foundation Committee Chair, and Chair of the 2019 Rotary Institute in Denver.
Additional Rotary service includes Vice-Chair and Communications Team member for Zone 25/26, 2016 Council on Legislation delegate, and enthusiastic member of the 2014 Sydney Convention Promotion Committee. Wyn and her husband Steve were honored to be Training Leaders for both the 2011 and 2012 International Assemblies, as well as RI President's Representatives on several occasions.
Wyn and Steve share a deep commitment to our Rotary Foundation and its humanitarian work, including a special interest in the Rotary Peace Centers and Polio eradication. They are Major Donors as well as Paul Harris, Bequest Society, and Triple Crown members.  Special 'hands on' highlights in the field include participating in a NID to India and humanitarian projects in Uganda and Mexico.  Wyn is the proud recipient of The Rotary Foundation's Citation for Meritorious Service.
Wyn retired as Chairman/CEO of Nevada City Winery in 2014. She and Steve have three grown children pursuing careers in Los Angeles, Austin, and San Francisco.  The family loves traveling together, especially by catamaran.
Districts: 5020, 5030, 5080, 5100, 5110, 5130, 5150, 5160, 5180, 5190, 5390, 5400, 5420 & 5440