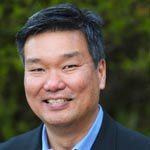 Glenn N. Fong | 2020 Institute Chair | Email
Glenn is a member of the Rotary Club of Roseville and served as club president in 2008-2009.   His classification is Real Estate.
In Rotary District 5180, Glenn currently serves as the District Foundation Committee Chair. He served as District Governor (2015-2016), Membership Chair, and District Trainer.
At the Rotary Zone level, Glenn is the 2020 Chair for the Rotary Zone 26 & 27 Institute, he is on the Advisory Board and has served on the education team for GETS and GNATS.
Glenn is a Paul Harris Society member and Major Donor.  He has been on international service projects to El Rosario Mexico delivering a firetruck and to Sao Paulo Brazil delivering water filters to the Favelas.
Glenn is a real estate broker both residential and commercial.  He is a member of Sacramento, Placer, California and National Association of Realtors, The California and National Apartment Association and holds an A+ rating with the Better Business Bureau.  His office is in Roseville, CA
Glenn was born and raised in Sacramento, California, attended local schools and college and grew up being the seventh child out of eight.  He enjoys playing golf and softball on the district softball league.  Glenn is happily married to his wife Elise for 25 years, and their family lives in Roseville, CA. They have two daughters, Sarah and Katy, enjoy spending their time together as a family, traveling, including frequent trips to Disney parks.