Friday Brunch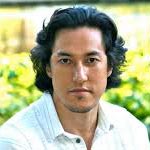 Paul Chappel – www.paulkchappell.com
Paul K. Chappell is an international peace educator and serves as the Peace Leadership Director of the Nuclear Age Peace Foundation. He graduated from West Point, was deployed to Iraq, and left active duty as a Captain. He is the author of the seven-book Road to Peace series about ending war, waging peace, the art of living, and our shared humanity. The first five published books in this series are Will War Ever End?, The End of War, Peaceful Revolution, The Art of Waging Peace, and The Cosmic Ocean. Lecturing across the United States and internationally, he also teaches courses and workshops on peace leadership and peace literacy.
Chappell grew up in Alabama, the son of a half-black and half-white father who fought in the Korean and Vietnam wars, and a Korean mother. Having grown up in a violent household, Chappell has forged a new understanding of war and peace, rage and trauma, and vision, purpose, and hope. His website is www.peacefulrevolution.com.

Friday 12:30 PM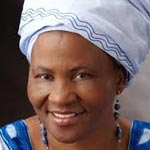 Dr. Tererai Trent – www.tereraitrent.org
Gifted with natural charisma that inspires people from all walks of life, Dr. Trent's compelling story motivates people to fight for their own dreams, as well as the dreams of others. Dr. Trent's new picture book, The Girl Who Buried Her Dreams in a Can (Viking Books), is based on her story of perseverance.
Rooted in humble beginnings, Tererai grew up in a cattle-herding family in rural Zimbabwe, in a country known as Rhodesia under colonial rule, where cultural practices and a war that liberated her country charted the course of her life. Due to traditional women's roles and cultural norms, Tererai did not have the opportunity to go to school. Undeterred, she still dreamed of an education and determinedly taught herself to read and write from her brother's schoolbooks. Despite being married young and having three children by the time she was eighteen, she never lost sight of her dreams.
As a young mother without a high school diploma, Tererai met a woman who would profoundly impact her life: Jo Luck, president and CEO of Heifer International. She told Tererai, "If you believe in your dreams, they are achievable." With this inspiration and her own mother's encouragement, Tererai wrote down her dreams of going to America for higher education, sealed them in a tin can, and buried them under a rock, ultimately redesigning the blueprint of her life.
Dr. Trent could not have imagined that her steadfast determination, hard work and belief in her dreams would eventually earn her multiple degrees, and a prominent global platform with world leaders and international businesses and audiences where she advocates for universal access to quality education.
A two-time guest on The Oprah Winfrey Show, Tererai was named by Oprah as her "All-Time Favorite Guest" and received a $1.5 million donation to rebuild her childhood elementary school in recognition of her tenacity and never-give-up attitude. With the firm belief that education is the pathway out of poverty and a desire to give back to her community, Dr. Trent founded Tererai Trent International.
Through strategic partnerships with Oprah Winfrey and Save the Children, Dr. Trent's mission to provide universal access to quality education while also empowering rural communities is now being realized. Eleven schools are being built in Zimbabwe and education has been improved for over 5,000 children so far. And this is only the beginning.
Currently an adjunct professor in Monitoring & Evaluation in Global Health at Drexel University, School of Public Health, Dr. Trent is a senior consultant with more than 18 years of international experience in program and policy evaluation, and has worked on five continents for major humanitarian organizations. As a fellow at the Center of AIDS Prevention Studies (CAPS) at UC San Francisco, Dr. Trent conducted research on HIV prevention in Sub Saharan Africa with a special focus on women and girls.
Today, Dr. Trent is invited to speak all over the world, to share her remarkable story and the valuable lessons she has learned along the way. She was a keynote speaker at the UN Global Compact Leaders' Summit where she used her growing voice to appeal to international businesses to invest in equal access to quality education. Leading the global charge in the fight for quality education for all children and women's rights, Dr. Trent has become a symbol of hope for everyone, and living proof that anything is possible. Her favorite motto is "Tinogona," meaning, "It is achievable!"
Saturday Morning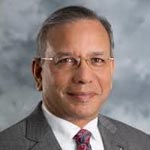 PRIP Ravi Ravindran
K.R. "Ravi" Ravindran Rotary International President 2015/16 is CEO and founder of Printcare PLC, a publicly listed printing, packaging, and digital media solutions company. It is arguably the world's largest supplier of tea bag packaging, catering to nearly every major tea brand, with manufacturing facilities in Sri Lanka and India. Printcare is the winner of national and international awards of excellence.
Ravindran has been a featured speaker at several international print and packaging forums. Ravindran also serves on the board of several other companies in Sri Lanka and India and charitable trusts, including the MJF (Dilmah) Charitable Foundation. He is the founding president of the Rotary-sponsored Sri Lanka Anti-Narcotics Association, the largest such agency in Sri Lanka. During the country's civil war, Ravindran was involved in the business community efforts to find peaceful solutions to the conflict and was a featured speaker at the United Nations-sponsored peace conference in New York for the Sri Lankan diaspora in 2002.
A third generation Rotarian and a member himself since the age of 21, Ravindran has served on the Rotary International Board of Directors and The Rotary Foundation Board of Trustees and as RI treasurer. As his country's national PolioPlus chair, Ravindran headed a joint task force of the Sri Lankan government, UNICEF, and Rotary and worked closely with UNICEF to successfully negotiate a ceasefire with the northern militants during National Immunization Days. Aided by Rotary's efforts, Sri Lanka reported its last case of polio in 1994. He also chaired the Schools Reawakening project, in which Rotary District 3220 raised more than $12 million to rebuild over 20 tsunami-devastated schools to benefit 14,000 children. He continues to play a role in his club's project to build a cancer prevention and early detection center in Sri Lanka. Once completed, it will be the only dedicated national facility to offer comprehensive screening and early detection services.
Ravindran is a recipient of The Rotary Foundation's Citation for Meritorious Service, Distinguished Service Award, and Service Award for a Polio-Free World.
Saturday Lunch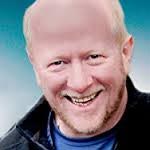 Allan Karl – www.allankarl.com
Some people might think I was crazy to set off alone on such a journey, but how else could I truly learn about the world we live in? It didn't take long to discover I was never truly alone. Even in the most dangerous parts of the world, it was always possible to connect with people, with humanity. I was overwhelmed by the ease with which I made friends and met people who went out of their way to help me and even feed me (often gratis).
I was escorted into the jungle by gun-toting Colombian rebels, guided to safety when I got lost in the Arctic Circle, nursed back to health after I broke my leg in Bolivia, I crushed my hand in Tanzania, and was nearly blinded by a stinging bug that flew into my eye in Malawi. It didn't matter in which country I was traveling, when I needed help it was always there.
This discovery of the goodness in people helped me to make sense of the changes in my life by realizing how important it is to trust in others as well as in oneself. And by recognizing that connecting with people and the simple gesture of offering and accepting friendship and sharing experiences, even in the strangest situations, is the basis of a happy and fulfilling life—and the secret to success.
Saturday Evening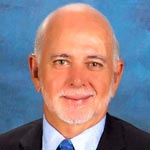 RIPE Barry Rassin
Barry Rassin, of the Rotary Club of East Nassau, New Providence, Bahamas, earned an MBA in health and hospital administration from the University of Florida and is the first fellow of the American College of Healthcare Executives in the Bahamas. He recently retired after 37 years as president of Doctors Hospital Health System, where he continues to serve as an adviser. He is a lifetime member of the American Hospital Association and has served on several boards, including the Quality Council of the Bahamas, Health Education Council, and Employer's Confederation.
A Rotarian since 1980, Rassin has served Rotary as director and as vice chair of The Rotary Foundation Board of Trustees. He was an RI training leader and the aide to 2015-16 RI President K.R. Ravindran. Rassin received Rotary's highest honor, the Service Above Self Award, as well as other humanitarian awards for his work leading Rotary's relief efforts in Haiti after the 2010 earthquake there. He and his wife, Esther, are Major Donors and Benefactors of The Rotary Foundation.