Partner Special Interest Program – Breakout Sessions
A. "Wildland Forest Fires" – A behind the scenes look at how these
disasters are managed – by Sam & Kim Wilbanks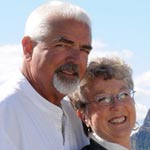 PDG Sam "Woody" Wilbanks worked for the United States Forest Service for 32 years, and currently is a Battalion Chief for Chester Fire Department near Lake Almanor California. He has served on National Interagency Incident Management Teams for over 18 years as a Public Information Officer, a Safety Officer, a Division Supervisor, and currently as the Liaison Officer. He has participated in the response to some of the largest and most destructive disasters in our Nation including the largest wildfire in the State of Oregon, the Biscuit Fire in 2002, and Hurricane Katrina in 2005.
Rotarian Kim Wilbanks started a second career as a contract supply truck driver on large wildfires in 2013. Her role is to deliver urgently needed supplies to firefighters on the line. She has responded to numerous fires in California including the massive Soberanes fire near Big Sur in 2016. Her experience working on the logistics side of fire suppression brings a unique viewpoint that is not commonly heard about.
Sam and his wife, Kim, have been married since 1976. They are currently active members of the Rotary Club of Portola California. Kim serves as Membership Chair, while Sam is keeping the club's books as the Treasurer. They are both Major Donors, and members of the Bequest Society. Sam and Kim have had the pleasure of hosting six RYE students over the years. Daughters Viola, Emily, Maggie and Lucy are all Paul Harris Fellows.
B. "Rotarian Woman Brings Hope" – From Iran to Afghanistan
through San Diego – by Fary Moini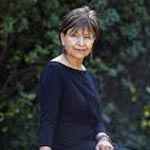 Rotarian Fary Moini has traveled to Afghanistan 25 times over the last 15 years working on educational and humanitarian projects in Jalalabad. These projects have included building of educational facilities, implementing education programs with an emphasis on technology, establishing a female sports program and working with female OB/GYNs for training on the use of fetal monitors and training for cervical cancer screening and treatment. She was also part of a Rotary team who met with President Karzai and other Afghans involved in polio eradication.
Fary will share her experiences during a Partner Session at the institute.
C. "An Insightful Interview with Dr. Tererai Trent" – by Dr. Janice Kurth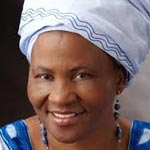 "Having heard an inspirational keynote address from Dr. Trent on Friday, Janice will interview Dr. Trent to learn more details about her life, her work and her mission in Zimbabwe.
There will be time for your personal questions as well."