District Governor Training Seminar November 14 and 15, 2014
District Governors have their own breakout sessions on Friday and Saturday to address the concerns of currently serving District Governors.   Guests at the Friday session will be Rotary International Director, Steve Snyder; Ravi Ravindran RI President 2015-16; and a Trustee from the Rotary Foundation.  Our guests will discuss current activities in Evanston; what to look forward to; and, more importantly, answer questions from District  Governors.  The second Friday session will have an open agenda where District Governors and their peers can discuss topics of mutual interest; problems/concerns in their Districts; or just reassurance that their situations are not unique.  No topic will be off limits.
 The Saturday morning breakout session will focus on membership.  District Governors Elect and Nominee are invited to attend.  This will be interactive session where the District Governor line can interact with other Districts to discuss what works and what doesn't.
 Facilitator – Bob Deering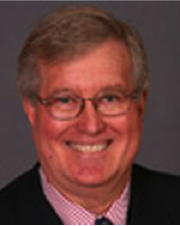 Bob is a member of the Rotary Club of East Sacramento and served as their president in 1996-97 and has been awarded their Rotarian of Year and "Chick Alexander Memorial Award" for outstanding contributions to Rotary.  Bob served as District Governor for D5180 in 2012-2013 and previously as District treasurer, assistant governor and chaired the Group Study Exchange Committee and District Training Assembly.  He let a Group Study Exchange team to Sweden in 2007.  Bob is a Major Donor, a member of the Paul Harris Society, the Bequest Society, and has received The Rotary Foundation District Service Award.