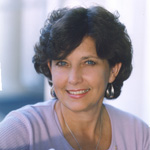 Rosemary Barker Aragon | 2016 Institute Chair | Email
Rosemary is the Co-Chair for the 2015 Hawaii Institute and the Chair of the 2016 Santa Barbara Institute.
She has served Rotary the zone as an RPIC and Membership Coordinator.  She was the Education Chair for 2 years, Chaired GNATS, was the Administrative GETS Chair, and served on the GETS faculty.
Rosemary has been a Rotary Training leader, trained the inaugural class of Rotary Coordinators, and was a workshop leader at Pacific Northwest PETS. She will chair the Pacific Northwest PETS OPCOM in 2019.
She retired as the Executive Director of a healthcare foundation in Seattle. Previously, she had a long career in Healthcare administration and local government.