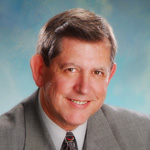 Steve Lemmon | Rotary Coordinator | Email
Steve was the Centennial Governor of District 5180, and is a member of the Rotary Club of North Sacramento. Steve and his wife, Jo Ann, a Rotarian since 1987 and District Governor 2010-11, are Paul Harris Fellows, Major Donors, Benefactors, Bequest Society members and Paul Harris Society members. They Co-Chaired the 2014 Rotary Institute in Victoria.
A member of the District 5180 Finance, Advisory and Nominating Committees. He was his district's representative to the Council on Legislation 2010 & 2013. Steve has served as an instructor for Success Through Rotary Seminars (STRS), Foundation Seminars, Membership Seminars, District Assemblies, District Conferences, Far West PETS and GETS.
Developer of the District 5180 "Tech Team" which provides audio and visual support for their own district, several other districts and even the Zone Institutes.
He has twice received The Rotary Foundation District Service Award; is a recipient of The Rotary Foundation's Citation for Meritorious Service, and The Distinguished Service Award. He was a Major Gift Advisor, Assistant Regional Rotary Foundation Coordinator for Zone 25 and a recipient of the Service Above Self Award.
Steve has been a practicing attorney for over 30 years. Steve and Jo Ann have hosted six Rotary Youth Exchange students. They have also hosted numerous Group Study Exchange team members.
They have two sons who are both Paul Harris Fellows. They are now grandparents; of course, their four grandsons are Paul Harris Fellows.
As a third generation Rotarian, Steve remains committed to Rotary, because Rotary makes a difference …to him, …to his family, to the community and …to the world!
---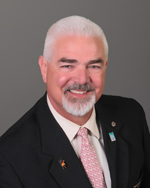 Sam Wilbanks | Assistant Rotary Coordinator for Districts 5180, 5190 | Email
Sam "Woody" Wilbanks grew up in the urban setting of Southern California. He earned his Bachelor of Science in Natural Resource Management at Cal Poly San Luis Obispo in 1976.
After graduating, Sam started his career in Forestry with the USDA Forest Service. For the next 32 years Sam served on various National Forests throughout Northern California. He obtained his Masters Degree from Oregon State University in Corvallis in 1985. Sam retired in 2008.
Sam joined the Rotary Club of Loyalton in 1997 serving as President in 2001-2002. He served as District 5190 Governor in 2012-13 leading the district to a record setting year of Foundation giving. Prior to his year as Governor, he served District 5190 as Assistant Governor, Community Service Chair, and RYLA Co-Director. Currently Sam chairs two district committees: the Finance Committee, and the Membership Committee. He is a Major Donor, a member of the Paul Harris Society, a benefactor, and a Bequest Society member.
Sam and his wife, Kim, have been married since 1976. Kim has a K-12 teaching credential. She chaired District 5190's Read by Nine Book Drive in 2008, helping to set a Guinness World record at the International Convention in Los Angeles. She joined the Rotary Club of Loyalton in 2014. Kim is a Paul Harris Fellow, a Major Donor, a benefactor, and member of the Bequest Society.
Sam and Kim have had the pleasure of hosting six RYE students over the years. Daughters Viola, Emily, Maggie and Lucy are all Paul Harris Fellows.
---
John Bushnell | Assistant Rotary Coordinator for Districts 5100, 5110 | Email
John Bushnell joined Rotary in 1987 in San Luis Obispo, California, and has since been a member of two additional clubs in Oregon, serving as President of both. As well as serving in many capacities in his clubs, he has served as District Conference Chair, PETS Primary Instructor, District Membership Chair, District Trainer, District Governor, and Assistant Rotary Coordinator. He is currently the webmaster for Pacific Northwest PETS and for District 5110.
He has been named Rotarian of the Year by both his club and his District, is a member of the Bequest Society, and is a Paul Harris Fellow + 8.
John and his wife, Lea, raised their blended family of 6 sons in Sisters, Oregon where he served in many capacities, including Cub Master, Little League Coach, Chamber Board member, and as a Parks & Rec Commissioner.
John has spent his entire career in the foodservice industry and as President and CEO of Tumalo Feed Company, Inc., is still active in his two restaurants and contract catering company. He believes strongly in giving back to the community which has been so gracious in supporting his businesses. He is an avid golfer, a trivia buff, and plays both guitar and piano. Lea is an accomplished equestrian, having won many State and Regional Championships in Dressage, and now travels the North American continent specializing in Equestrian Entertainment.
John is a member of the Rotary Club of Bend. He and Lea have three grandchildren on the way, and still reside in Sisters with their two dogs and Lea's Friesian horse, Valor.
---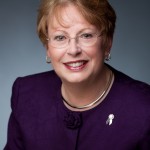 Deniel Banks | Assistant Rotary Coordinator for Districts 5020, 5080 | Email
Deniel became a Rotarian in 1994. Nine months later she became a "real" Rotarian on a District World Community Service (WCS) trip to Guatemala. Since then she has made 21 service trips to Central American leading project teams.
Deniel is a recipient of The Rotary Foundation's (TRF) 'Service Above Self' Award, a founding officer of the Rotarian Action Group for Microfinance and Community Development (RAGM), served on RI President Wilf Wilkinson's Microcredit Advisory Committee, is a TRF Cadre Technical Grant Reviewer for microcredit projects, and an active contributor to Rotary Discussion Groups, especially on Microcredit topics. She was District 5100's first ERK (Essentials of Rotary Knowledge) International Service instructor. Deniel also serves as her district's Small Club Advocate and Coach and is their Large Club Resource. She is an Oregon Consular Corps Award Honoree for her International Humanitarian Service work through Rotary.
Through DW Banks Company, Inc. Deniel spends a great deal of time coaching executives through career transitions and job search. Her Firm is also an affiliate of Melbourne Marketing Pty, Ltd. where she serves on international executive search teams. She is a certified business consultant and trainer and a Fellow of the Family Firm Institute International.
Deniel is married. Her Rotarian husband Warren is a member of the United Services E-Club and currently serves on the Rotarian Action Group for Peace Board as their Grants Chair. Warren and Deniel are members of the Bequest Society and are Major Donors to The Rotary Foundation.
---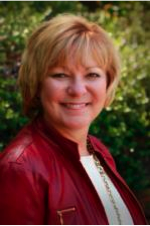 Laura Day | Assistant Rotary Coordinator for Districts 5130, 5150, 5160 | Email
In 1994, Laura became a charter member of the Rotary Club of San Ramon Valley. She joined because "if you are going to do business in this town, you need to belong to Rotary". Little did she know this would change her life in so many ways.
For 21 years, Laura has served her Club and District in many ways. In 2012-13 she served as Governor of District 5160, the year we recognized Rotary for its Peace Through Service.
Laura's District Conference theme was "A Funny Thing Happened on the Way to the District Conference" because she believes that Rotary is the break from our work, it's the meaningful fun and funny in our lives. You will hear Laura say that in Rotary, "if it isn't fun, it won't get done". Keeping fun at the forefront is no problem for Laura and it turned out to be the right recipe for success. In 2012-13, D5160 broke records in District Conference attendance, Foundation Giving and New Member inductions. Laura and her team were the final year of the Future Vision Pilot and to hammer that home, they developed a District wide Global Grant and Vocational Training Team project, Kenya Smiles. With all 71 Clubs contributing to the fundraising effort, it allowed Laura and her team to boast of the benefits of donating to TRF. So much so D5160 set a new record in Foundation Giving.
Laura is retired from a 30 year career in the insurance business. She owned a District insurance office where she recruited, developed and managed insurance agencies. Laura and her partner Chris Young reside in Redding, California and both belong to the Rotary Club of Anderson. Currently, she works with Chris in his real estate business.
Today, Laura serves her Club as Foundation Chair, and wears many hats in the District including Chair of Membership, Leadership Academy, Strategic Planning and Paul Harris Society. She supports The Rotary Foundation as a Paul Harris Society and Bequest Society member and is a Major Donor.
Laura is part of the Zone Membership Training Cadre and enjoyed assisting in the development of the New Focus program. And she looks forward to serving Districts 5130, 5150 and 5160 as their Assistant Rotary Coordinator.
---