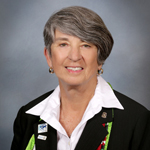 Marge Cole | Regional Rotary Foundation Coordinator | Email
Marge Cole is a native Californian who grew up in Pomona. She graduated from University of California, Santa Barbara and earned a Masters at Syracuse University. She returned to California to teach high school and served as a high school Principal and Director of Student Services before retiring in 2004. She joined the Santee/Lakeside Rotary Club in 1996 and was Club President of the Santee-Lakeside Rotary Club in 2002-03. She later joined the Rotary Club of Mission Valley Sunset in San Diego (District 5340)
At the District level she has held the following positions:
GSE Team Leader & Chair–2002-03
District Rotary Foundation Chair–2004-07
District Governor–2009-10
Ambassadorial Scholar Sponsor –2010-11
Council on Legislation Representative –2013
District Youth Service Chair 2012–15
District Grants Chair for Rotary Foundation Future Vision Pilot District 2010-13
District Grants Subcommittee Chair for District Rotary Foundation Committee 2013—16
Rotary Leadership Institute (RLI) Trainer 2015—current
Strategic Planning/Visioning Facilitator 2012–current
Zone Experience:
Chair of the Southern California/Nevada PETS in 2011
PETS Committee Education Chair 2012—2015
PETS Education Committee Member 2015—current
PETS Facilitator and Instructor 2015—2016
Zone Institute Positions:

Program Committee 2012
Services Division Manager 2013
Special Invited Guest Instructor—2014
Marketing Division Manager—2015

Regional Rotary Foundation Coordinator—2016-19
---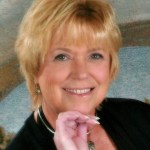 Brenda Cressey | Endowment/Major Gifts Adviser | Email
A Rotarian since 1989 Brenda served as District Governor in 2001-02.  She is currently a member of the RC of Paso Robles, CA.  Brenda served two terms as a Training Leader for the 530 incoming Governors around the world and keynote speaker at the Rotary International Assemblies in 2009-10 held in San Diego.
She was a member of the 2010 International Assembly Executive Committee for Rotary President Ray Klinginsmith and also served as Moderator for the Governor Partners Program and a speaker/trainer for the Future Vision Pilot Training.
Brenda also served twice as a District delegate to the Council on Legislation and consecutive 3-year terms as RI Regional Membership Coordinator and Regional Rotary Foundation Coordinator.
---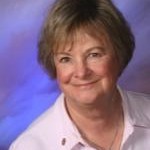 Teree Bergman| Assistant Regional Rotary Foundation Coordinator for Districts 5490, 5500, 5510 | Email
Teree Bergman, Rotary Club of Tucson Sunrise in District 5500, is past governor of District 6580 (2000-01) and now resides in District 5500 where she is the Grants Committee Chair. She has served as president of two Rotary Clubs: Columbus, IN, and Oro Valley, AZ, and she has been secretary of three clubs. During her year as governor, District 6580 received an award from RI President Frank Devlyn for the largest membership growth in Zone 30.
In addition to serving as District Governor, she has chaired two district conferences and has been Foundation chair in Districts 6580 and 5500. She is a multiple Paul Harris Fellow, a benefactor, a member of the Bequest Society, and a Major Donor to the Rotary Foundation.
---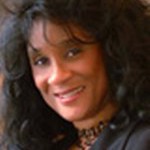 Roz Cooper | Assistant Regional Rotary Foundation Coordinator for Districts 5000, 5170, 5220, 5230 / Paul Harris Society | Email
Rosalynn 'Roz' Cooper was invited into the Rotary Club of Metropolitan Honolulu of Rotary District 5000 in August of 1987.
Roz held numerous positions within the club and served as the club president from 1999 – 2000.   She attended her first District 5000 conference in 1987 and has not missed one yet.  She has been District Secretary; treasurer; Club Service Director; Bulletin/Newsletter Editor; Conference Audio Visual person; Registrar; Annual Programs Funds Chair; End Polio Now Chair and served as District Governor in 2005 – 2006.  And, served as District 5000 representative to the Council on Legislation in 2010.
Roz has served as the Zone Institute Registrar in 2008, 2009, 2010 and 2011 and Assistant Marketing Directory in 2012.
She attended her first RI Convention in 1998 and has been an annual convention goer since then.  She has recently been appointed to serve as a member of the Host Organization Committee of the 2015 International Convention in Sao Paulo Brazil.
Roz's passion is The Rotary Foundation.  She held for many years the position of Annual Programs Fund Chair; End Polio Now Chair and Permanent fund Chair.  She was the District Rotary Foundation Committee Chair from 2009 – 2012.  She has participated in 8 National Immunization Days.
She has received in 2002 Rotary International's 'Service Above Self' Award recognition;  in 2010 The Trustees of the Rotary Foundation International Service Award for a Polio Free World;  and in 2012 The Rotary Foundation Citation for Meritorious Service.
Roz is a Multiple Paul Harris Fellow; Major Donor; Benefactor; Bequest Society members and a member of the White Harris Society.  She has been a Paul Harris Society member annually since 2002 and currently serves as Zone 26 Paul Harris Society Coordinator.
---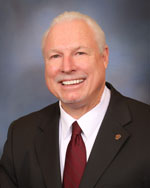 Miles Petroff | Assistant Regional Rotary Foundation Coordinator for Districts 5240, 5280, 5300
5320, 5330, 5340 | Email
Miles Petroff joined the Rotary club of Rancho del Chino in Chino, California in 1999. He served as club president in 2003-2004. Following that, he served many roles in District 5300 and was District Governor 2013-2014. Most recently, he served in 2014-15 as the Chair for Budget and Finance. He currently is an Assistant Regional Rotary Foundation Coordinator for Zone 26 as well as the Support Services Chair for Southern California Nevada PETS.
During his year as District Governor, he has raised over $517,000 for Polio and the district was #1 in Zone 26 for Total Contributions to The Rotary Foundation.
Retired from Verizon after 33 years, Miles still enjoys working for H&R Block as a senior tax advisor. During his tenure at Verizon and H&R Block he has also served as a Planning Commissioner for the City of Chino for 10 years and a Board Director for the Boys Republic in Chino Hills since 2013.
Miles is a native Californian born in the city of Los Angles. He met his wife Teresa at the age of 17 and has been married for 36 years. They have one daughter Sara. Miles and Teresa have resided in Chino for the last 28 years.
Miles is a multiple Paul Harris Fellow and his wife Teresa is a Paul Harris Fellow. He is also a member of the Bequest Society.
---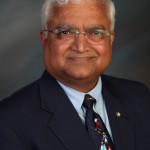 Anil Garg | End Polio Now Coordinator | Email
Anil was born and raised in New Delhi, India. After finishing his B.S. in Metallurgical Engineering, he moved to Jamshedpur, Bihar to work with Tata Engineering and Locomotive Company. He came to UCLA in 1970 to do his MS in engineering. Since then he has lived around Los Angeles except for 5 years; 1976-1981 he lived in New Jersey and worked for Pfizer. While in New Jersey, he also obtained his MBA degree, majoring in Finance. After working for 20 years as an engineer, and a brief stint as a manufacturing business owner, he changed professions to become a financial advisor. Presently he has his own financial planning firm – APEX Financial Services.
Anil and his wife Madhulika (Lika) have been married over 44 years. Lika, who is a CPA, retired in 2010 from the City of Simi Valley, as the Deputy Director of Fiscal Services, where she worked for 21 years.
They have 2 sons, Samir (41) and Manu (36). They both work in the Bay area. Samir married Vinuta in July 2007. They have 3 daughters. Manu has been married to Pattie since 2003. Anil has been very active in classical Indian music in Southern California and was on the board of The Music Circle in Pasadena. His hobbies include wine making, woodworking and gardening.
He served on the Board of Simi Valley Cultural Association from 1992 – 1995.
He has been serving on the Citizens Advisory Body of Ventura County Community Colleges since 2010.
In 1994, Anil was invited to join the Rotary Club of Simi Valley. He became very involved in club projects, and was Club President in 2001-2002. He has been particularly active in the Polio Eradication Program. Anil was one of the speakers at the Rotary South Asia Goodwill Summit in Feb. 2007 in New Delhi. He was instrumental in leading 13 teams from his Rotary District to participate in the Polio National Immunization Day (NID) in India. In November 2005, he also participated in an NID in Nigeria.
At the Rotary District level, Anil has been a Group Representative, Assistant Governor, Youth Exchange Officer, International Service Director, Chair for the Grants Committee and Executive Assistant Governor in 2006-2007. He was District Governor for district 5240 in 2008-09. Anil has a passion for the Rotary Foundation and understands the process well. He wrote his thesis for Certified Specialist in Planned Giving (CSPG) certification on the Rotary Foundation. He served as a District Rotary Foundation Committee Chair (DRFCC) for district 5240 for 2010-13, and as Assistant Regional Rotary Foundation Coordinator (ARRFC) for Zone 26 for 2010-13.
He was just appointed "End Polio Coordinator" for Rotary Zone 26.
In 1998, Anil received the Rotary Foundation District Service Award. He was selected District Rotarian of the Year twice in 1999-2000 and 2003-2004. Anil received Rotary International's Avenues of Service Citation in 2011.
In April 2012 Anil was honored at The White House along with 9 other Rotarians under the Champions of Change Program.
In Sep. 2012 Anil received Rotary International's "International Service Award for a Polio Free World".
Anil is a multiple Paul Harris Fellow (PHF). All his family members are PHFs as well. He is also a Major Donor, Bequest Society Member and a Benefactor.
---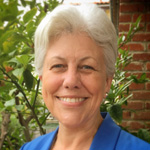 Beth Garrow | Major Gift Officer | Email
Beth brings 22 years of development experience to The Rotary Foundation, having worked in K-12 and higher education as well as healthcare. She is excited to be working again with Rotarians and looking forward to joining a club soon. In her former roles, she was an active member of both the Hawthorne, CA and Joliet, IL Rotary Clubs.
Beth began her development career in 1994 when she moved to Illinois from Southern California. In Illinois, she served College of DuPage as Campaign and Major Gifts Officer, Rosalind Franklin University of Medicine and Science as Director of Development and Alumni Affairs, and Provena Saint Joseph Medical Center as Foundation Vice President. Most recently, Beth was the Philanthropic Partnerships Director for MIND Research Institute in Irvine, CA.
Prior to her move to Illinois, Beth's career included eight years of public administration with the City of Hawthorne, California in community redevelopment.  Beth is a Certified Fund Raising Executive who holds a Bachelor's Degree in Sociology from the University of Wisconsin-Madison and a Master's Degree in Public Administration from the University of Southern California.
She has a successful track record of developing community partnerships, of being an active volunteer and currently serves on the Sociology Board of Visitors for UW Madison. Beth and her husband Tom have two children, a granddaughter and a big dog, Jack. Beth looks forward to supporting Zone 26 out of her home base in Carlsbad, CA.
---