Zone 26 Public Image Coordinator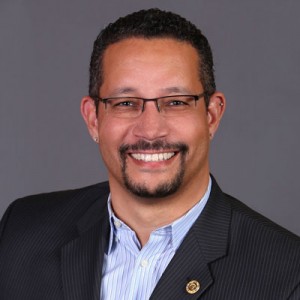 Michael Boyer  | Rotary Public Image Coordinator for Zone 26 |  Email
Michael has been working in Digital Marketing for 19 years, He is the Chief Executive Officer of AdSmart, Inc., a company that creates Digital Marketing Software for franchise companies.
Michael has Rotary in his blood, a fourth generation Rotarian. Michael's Great Grand Father, Luther Hodges, was RI President in 1967-68. Michael's Father is Past District Governor in District 5010, his mother is Past President of the Rotary Club of Wasilla and his wife is past President of the Rotary Club of Pismo Beach / Five Cities.
Michael serves as the current President and on the board of the Rotary Club of Pismo Beach / Five Cities. Michael is an Assistant Rotary Public Image Coordinator for Zone 26. This year, Michael serves our as the District Club Service Chair for Region 4 in Rotary District 5240.
Both The San Luis Obispo Tribune and the Pacific Coast Business Times recognized Michael with their "Top 20 Under 40" award for his professional excellence and profound commitment to the community.
---
Zone 26 Assistant Public Image Coordinators
---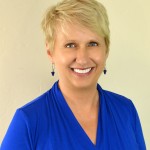 Rebecca Craig | Assistant Rotary Public Image Coordinator | Email
Rebecca Craig is a media professional with industry experience in radio, television and online digital, including Spanish language media. She has over with over twenty-five years of sales and marketing in various industries. She is skilled at strategizing with clients to build customized campaigns to set them apart and help them to meet their demands for growth.
Rebecca earned a Bachelor of Fine Arts with an emphasis on drawing and painting from the University of Arizona.
She has served as Rotary District 5500 PR Chair and Co-Chair. And is a member of the Tucson Sunrise Rotary Club and a board member. She also served as a member of the Building the Future Advisory Committee and mentor in the program that adopted a third grade class of at risk students and mentored them through high school with most of them qualifying to receive scholarships to attend the University of Arizona.
Rebecca lives and works in Tucson, Arizona.
---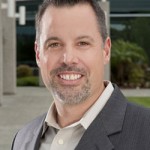 David Oates | Assistant Regional Rotary Foundation Coordinator | Email
David Oates is a 20-year marketing and public relations veteran who holds extensive experience in developing as well as executing successful and measurable programs for a wide range of agency, corporate and government organizations.
Prior to founding Stalwart Communications in 2006, David was Marketing Director for Financial Profiles, a 35-year old financial planning software company based in Carlsbad, Calif., where he directed all marketing-related strategies and programs, including lead generation, partner/reseller, customer/sales support, brand enhancement, public relations, competitive analysis and market strategy/situation analysis programs. He also draws great strength from his days as a U.S. Navy combat and public affairs officer, where he honed his skills in leadership and corporate communications in various forward deployed operations, including Haiti, Hong Kong and the Middle East.
David is an accredited public relations (APR) expert affiliated with the Public Relations Society of America, and serves as the Chairman of the Board of Advisors for Operation Homefront, California as well as on the Board of Directors for the Association of Corporate Growth San Diego Chapter, The San Diego Venture Group, LightBridge Hospice Community Foundation and the Rotary Club of San Diego. He received his MBA from San Diego State University's Executive Program in 2004 and his bachelors of arts from the University of Maryland in 1991. David was named among the 2009 "40 under 40" list of top professionals by the San Diego Metropolitan.
---