Connecting for Good – Los Angeles
The Biggest Rotary Roadtrip on the West Coast!
The thirteenth stop of the Rotary Connecting for Good Tour is Los Angeles, CA on Nov. 9, 2016.
The Los Angeles Local Project is Packing Backpacks
Experience the power of Rotary as part of this wonderful service project. Los Angeles Rotarians, Rotaractors and community members will come together to pack school supplies for more than 300 underprivileged children in Mexico. The school supplies will then travel to Mexico, along with more than 100 Rotarians in the District as part of a District grant to make a difference for a community just across the border.
Location: info coming soon
Time: 6:00 pm
After the event, join us at General Assembly Santa Monica.
General Assembly Santa Monica is located at: 1520 2nd St., Santa Monica, CA 90401
Time: TBD
Los Angeles Project Lead Jermaine Ee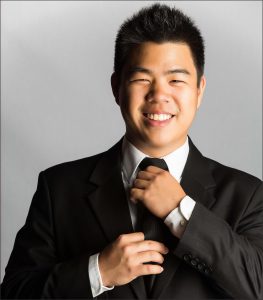 Jermaine is first and foremost a son and a brother. On the side, he runs Candeavor, a social media digital-marketing agency based in the Silicon Valley, with his Rotarian business partner, Mitty. He currently serves as the General Secretary of Big West Rotaract, facilitating collaboration and growth in 24 Rotary districts across the West Coast of North America, Alaska and Hawaii. He is also a member of LA5, the fifth oldest Rotary Club in the World.
Jermaine was born in LA and spent most of his childhood overseas. Over the years, many motivational speakers and organizations like Rotary inspired him and today, he dedicates a significant portion of his time empowering others to do great things.
While studying at the University of Southern California, Jermaine led marketing campaigns on YouTube that gained millions of views. He worked on and led projects for major brands such as Halo, Hello Kitty, and more. He also found time to speak at over 30 high schools and conduct financial aid seminars in low-income neighborhoods.
Outside of Rotary and Candeavor, he is a member of the Pasadena Junior Chamber of Commerce, one of the youngest members of the Pasadena Tournament of Roses, and serves on the board of a symphony orchestra. He is classically trained in piano at the Royal London College of Music, plays the French Horn, and is an avid photographer.
Email Jermaine at rotary@eejermaine.com
Connect with Jermaine on LinkedIn linkedin.com/in/jermaineee
Follow Jermaine's Twitter @eejermaine
Stay in touch with Jermaine on Facebook www.facebook.com/jermaineee