Connecting for Good – Oakland
The Biggest Rotary Roadtrip on the West Coast!
On Nov. 4, 2016, the Rotary Connecting for Good Tour's seventh stop is Oakland, CA.
The Oakland Local Project: Connecting for Good and for Food
Note: The Oakland Connecting for Good Project is full; please stay in touch and join us for any of our future community events!
Rotarians, Rotaractors and community members in Oakland have a wonderful opportunity to package and prepare vegetables for the local low income county residents. in 2015, 15,000 volunteers were instrumental in helping the Alameda County Community Food Bank distribute more than 30 million pounds of food. Help is needed again this year and as part of this project, the group will help sort and box fresh produce and non-perishable food for distribution to the Food Bank's partner agencies.
Please follow us on our Facebook page and stay in touch! The Oakland Rotarians would love to have you join us for our future community service projects!
The Alameda County Community Food Bank is located at 7900 Edgewater Drive, Oakland, CA 94621
Time: 8:30 am – 11:30 am
After the service project event, come join us for food and drinks at Drake's Dealership at 12 noon. The event is hosted by The Rotary Club of Oakland's Emerging Leaders Group.
Drakes Dealership is located at 2325 Broadway, Oakland, CA 94612
Time: 12 noon
Oakland Team Rotary Lead Henning Matthew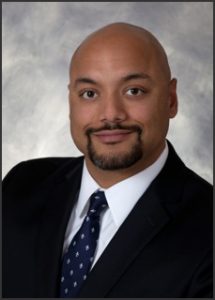 Henning joined The Rotary Club of Oakland in 2014 and have been an active member since. He currently chairs their Emerging Leaders committee and organizes professional networking events and mixers for Oakland's young professionals.
Henning started his financial career with Bank of America in 1998. During his 18-year career, he has provided financial advice to privately-held companies and non-profit organizations throughout Northern California. 
Henning serves on the board for the Oakland non-profit, Youth Radio. An award winning media production company that trains young people in digital media and technology. He also serves on the board of BATS Improv, a 30-year old theater company, based out of San Francisco. Henning volunteers, as a mentor, with Oakland non-profit Youth Business USA, a non-profit business accelerator that helps underserved young adult entrepreneurs build their businesses.
Henning lives in Concord with his wife, Michelle, and their white german shepherd, Kodie. He enjoys the outdoors and is an avid hiker. His other interests include cycling, sporting clays and yoga.
Email Henning at Henning.mathew@baml.com
Connect with Henning on LinkedIn https://www.linkedin.com/in/henning-mathew-7250497
Stay in touch with Henning on Facebook https://www.facebook.com/henning.mathew
Oakland Rotaract Lead Janel Alimboyoguen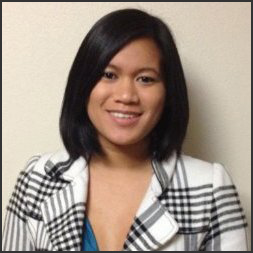 Janel started her Rotary family journey as an Interactor in District 5000. Her journey halted during her college years when she moved up to California and attended Santa Clara University, but she rejoined the family after graduation with a renewed passion for service. She has been an active Rotaractor since 2011. Always fulfilling multiple duties, she serves as her club's Treasurer, the Immediate Past DRR for District 5170, and a Director for Big West Rotaract.
Janel currently works as a Product Manager for Grand Canal Solutions, a tech startup in Silicon Valley that focuses on data analytics for logistics and supply chain.
When not busy with Rotaract or work, Janel enjoys rock climbing, hiking, and losing herself in a good book.
E-Mail Janel at janel.alimboyoguen@gmail.com
Connect with Janel on LinkedIn https://www.linkedin.com/in/bayareajanel
Stay in touch with Janel on Facebook https://www.facebook.com/janel.alimboyoguen