Connecting for Good – Phoenix
The Biggest Rotary Roadtrip on the West Coast!
The eleventh leg of Rotary's Connecting for Good Tour stops in the Phoenix Valley on Nov. 7, 2016.
The Phoenix Local Project is Food Packaging for Feed My Starving Children
Our Local Project Partner is Feed My Starving Children. We are also happy to have Global Shapers working with us on our project.
Rotarians from across the Phoenix metropolitan area are teaming up with visiting Rotarians on the Connecting for Good Tour to volunteer at Feed My Starving Children in Mesa, Arizona. Volunteers will hand-pack meals specially formulated for malnourished children that will be sent to partners of FMSC around the world where it is used to operate orphanages, schools, clinics and feeding programs to break the cycle of poverty.
Ready to volunteer with us? Sign up here!
Follow us on Facebook and learn more about our Feed My Starving Children project.
The Mesa Fiesta Building is located at 1345 South Alma School Road, Mesa, AZ 85210
Time: 3:00 pm – 5:00 pm
Immediately following the service project, Rotarians will have the chance to celebrate an evening's hard work and socialize at a reception to be held at Crescent Crown Distributing in Mesa. Executive Vice President of Operations for Crescent Crown Distributing, Rich Marchant, has generously offered to host the event with drinks and a tour of the facility.
Crescent Crown Beer Distributing is located at 1640 W. Broadway Road, Mesa, AZ 85202-1117
Time: 5:30 pm
Meet our Rotary and Rotaract Project Leads
Rotarian Lead – Katie Villaorduna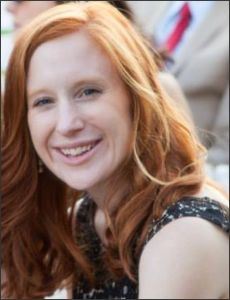 Katie is a former Rotary Ambassadorial Scholar for District 5500 to Lima, Peru where she was a member of Rotaract. After her scholarship year, she discovered a passion for teaching and obtained a Master's degrees in Education. 
Katie teaches 6th grade at Hancock Elementary in the Chandler Unified School District where she has led a service learning project to raise money for a water project and hopes to work with Rotary on it this year!  She is an honorary member of the Sun Lakes Rotary Club and a member of the Young Professionals membership committee in D5510.
Email Katie at: ktmichaela@gmail.com
Stay in touch on Facebook: https://www.facebook.com/katie.mills.925602
Rotaract Lead – Leslie Balderas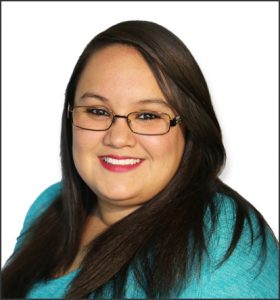 Leslie Balderas is a recent graduate from Barret, the Honors College at Arizona State University with a degree in Speech and Hearing Science. Her goal is to attend a graduate program in Audiology next fall. She currently works as a Newborn Hearing Screener for the Scottsdale healthcare system. She is also a researcher in the Auditory Computation and Neurophysiology Laboratory at ASU. Their research focuses on psychoacoustics, the subjective experience of the physical attributes of sounds. More specifically, we explore the interaction between cross-modal bias and cue ambiguity and investigate the influence of vision on auditory spatial processing.
Her biggest passion is giving back to her community through volunteerism. In her spare time, she works closely with Rotary International and their youth programs, including Interact and Rotaract. She is currently the District Rotaract Representative for Rotary District 5510 and the co-chair for the Rotaract task group in Rotary 5490/5510 district merger. She has also served as the president for the Rotaract club of Arizona State University for two years. Leslie is extremely thankful for all the opportunities given to her through Rotary, including building her leadership skills and overall self-confidence. She cannot wait to become a Rotarian herself and pay it forward for all that Rotary has done for her.
Email Leslie at: leslie.balderas3@gmail.com
Connect on LinkedIn: Leslie Balderas or www.linkedin.com/in/leslie-balderas-4bbba7b5 
Follow Leslie on Twitter: @leslie_427 or https://twitter.com/leslie_427
Stay in touch on Facebook: Leslie Balderas or https://www.facebook.com/leslie.balderas.14