Connecting for Good – Portland
The Biggest Rotary Roadtrip on the West Coast!
The third stop in Rotary's Connecting for Good Tour is Portland, OR on Nov. 1, 2016.
Project Lead Craig Graugnard and the Rotary Clubs of Portland welcome you to The City Of Roses and their District Community Service Project helping the Food Bank of Oregon!
Volunteering Oregon Food Bank + Kennedy School After Party
Our Local Project Partner is the Oregon Food Bank. We are also happy to have Global Shapers working with us on our project.
The Oregon Food Bank is located at 7900 NE 33rd Dr., Portland, OR 97211
Time: 6:00 pm – 8:00 pm

On Thursday, November 1st, from 6:00 – 8:30, a group of pan-Portland Rotary Club members, local Rotaractors and members of the Global Shapers Portland Hub will volunteer together at the Oregon Food Bank. This respected non-profit works with a statewide network of partner agencies to distribute emergency food to hungry families.
We'll get down to business repacking and labeling bulk dry food in a lively, active environment! We'll be repacking foods like rice, pasta, apples or potatoes into family­-sized packages, either working at tables or around bins.
You must wear closed­-toe shoes for this project.
Join the event on Facebook and then register to volunteer with the Oregon Food Bank.
Get more information on the Volunteering Oregon Food Bank project on our Facebook page.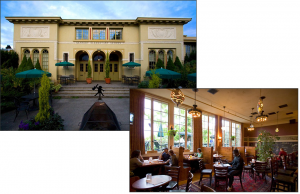 After the group is finished volunteering with the Oregon Food Bank, everyone will be heading just 4 minutes down the street for an afterparty at the Kennedy School courtyard for food and beverages. Come celebrate the group's accomplishment and mingle with Rotarians, Rotaractors and community members for a fun evening.
The Kennedy School, 5736 NE 33rd Dr., Portland, OR 97211
Time: 8:00 pm
Portland Team Lead Craig Graugnard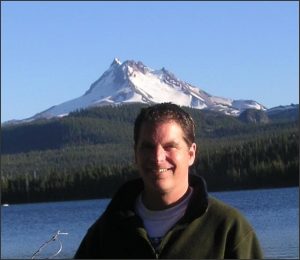 Craig Graugnard is an active member of the Portland New Generations Rotary Club and works on the club's Community Service and Programming committees. He is a retired IT professional and currently volunteers with EarthShare Oregon. Craig enjoys playing table tennis, eating spicy food and international travel.
Email Craig at cgraugnard@yahoo.com
Connect on LinkedIn https://www.linkedin.com/in/craig-graugnard-330124
Stay in touch on Facebook https://www.facebook.com/craig.graugnard