Connecting for Good – San Diego
The Biggest Rotary Roadtrip on the West Coast!
Rotary's twelfth leg of its Connecting for Good Tour is San Diego. The Tour will stop in San Diego on Nov. 9, 2016.
The San Diego Local Project partners with the Ray Griset Boys and Girls Club
Our Local Project Partner is the Ray Griset Boys and Girls Club. We are happy to have Global Shapers working with us on our project.
SHOW THE POWER OF SAN DIEGO AREA ROTARY CLUBS on November 9th in Encinitas, as the Connecting for Good tour stops at the RAY GRISET BOYS & GIRLS CLUB, where kids from all walks of life meet to learn character and citizenship, have a safe place to hang out, and become the leaders of tomorrow.
Come for a couple hours or stay for the entire day, whatever works best for you! We'll have a number of projects available to our Rotarians and would LOVE your help:
Work hard digging and planting in the half acre urban farm
Paint and spruce up the Clubhouse with needed repairs and maintenance
Volunteer in the ceramics rooms where kids with autism spectrum and developmental disabilities find a calm and quiet place to learn and participate with others
Visit the Center for Healthy Lifestyle, and help prepare the outdoor space for the programs teaching kids about healthy eating, financial literacy, and self-esteem.
As part of this wonderful day of service, you'll enter into the Boys & Girls Club's NO BULLY ZONE and make the environment one where Club kids feel safe and supported when they are out of school. The Club is longest serving youth organizations in its area having never turned a child away.
The Ray Griset Boys and Girls club is located at 1221 Encinitas Blvd., Encinitas, CA 92024
Time: 9:00 am – 1:00 pm
Rotary Community Project Social Event
SOCIALIZE WITH THE DISTRICT happy hour that evening. If you can't make it to the Day of Service during the day, join the socializing and networking at a lively happy hour to enjoy the company of friends, Rotarians and community members.
Location: Check back soon for the location of our Rotary Social Event.
Time: 5:30 pm
Meet our Team Rotary and Rotaract Project Leads
Rotary Project Lead Blake Johnson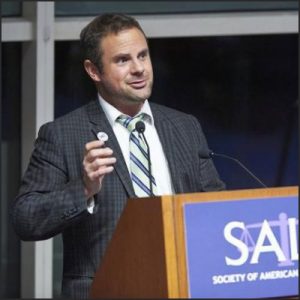 Blake Johnson joined the Del Mar Rotary Club in 2015 and serves on their community relations and youth committees, is the Rotary liaison for Torrey Pines High School, and volunteers as a Rotaract mentor. He is the Development Director of the Boys & Girls Clubs of San Dieguito, and comes to San Diego from developing urban gardens and outdoor classrooms for Las Vegas youth at the Boys & Girls Clubs of Southern Nevada.
In 2015 he opened a Boys & Girls Clubhouse near downtown Vegas in a revitalization community. Before that he was the Social Justice Fellow at the Society of American Law Teachers assisting faculty and Deans engaging in social justice briefs and bringing BA to JD Pipeline initiatives to underserved youth in metropolitan areas. He served on the Board of Blindconnect in Las Vegas, raising capital to open Angela's House a blindness skills training center.
Blake has his J.D. from Vermont Law School and B.S. from Creighton University with a minor in Spanish. He has a decade of fundraising and programmatic background working on behalf of social justice and civil rights causes in campaign organizations and for Government, including the Justice Department's Civil Rights Division, Federal Coordination and Compliance Section, enforcing the Civil Rights Act of 1964 while in law school. He also served as the Chair of the Law Student Division of the National LGBT Bar Association and served on their Board. He is an avid gardener, enjoys skiing, and is attempting to learn to surf – but knows the seals do it best.
Email Blake at BJohnson@BGCSanDieguito.org
Connect with Blake on LinkedIn: https://www.linkedin.com/in/blake-johnson-98172312
Rotaract Project Lead Jane Kwon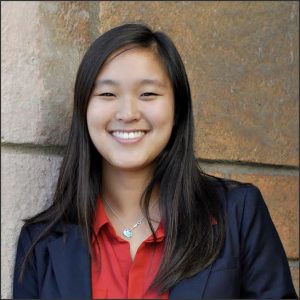 Jane Kwon is currently the District Rotaract Representative for District 5340 and is a member of San Diego Rotaract.
Email Jane at: janekwon08@gmail.com
Connect with Jane on LinkedIn: https://www.linkedin.com/in/jane-kwon-90389965
Stay in touch on Facebook: https://www.facebook.com/JKmusicart