Connecting for Good – San Francisco
The Biggest Rotary Roadtrip on the West Coast!
San Francisco is the sixth stop on the Rotary Connecting for Good Tour. The Tour will be in San Francisco on Nov. 3, 2016.
The San Francisco Local Project partners with LinkedIn to Teach Career Skills
While hard skills are important, it can be soft skills like communication, organization, and teamwork that can help you get– and keep — a great job. A recent analysis from LinkedIn shows that nearly 58% of employees who showcased excellent communication skills were hired over the course of a year. The National Association for Colleges and Employers (NACE) defines career readiness as the attainment of core competencies, including critical thinking, communication, teamwork and collaboration, IT application, leadership, work ethic, and career management. And as automation and technical innovation change the nature of work, these soft skills are likely to be even more important.
On Thursday, November 3, join volunteers from Rotary International, San Francisco Global Shapers, LinkedIn, and the wider San Francisco community for a soft skills speed workshop event at LinkedIn SF (222 2nd Street, San Francisco). We'll provide a speed training on crucial career competencies for participants from the MEDA Mission Techies and Year Up programs.
LinkedIn Location: 222 2nd St., San Francisco, CA
Time: 5:30 PM to 8:00 PM
Reception at LinkedIn
Time: 7:30 PM to 8:30 PM
San Francisco Team Project Lead Sarah Levantine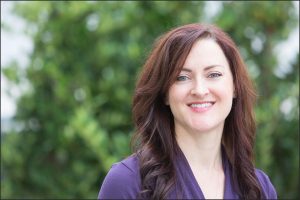 Sarah works as their Lead Engineering Program Manager at a San Francisco startup. She has been a member of the Rotary Club of San Francisco Evening since 2013, and will serve as the club's president for the 2017-2018 term.
Email Sarah: sarah@sfeveningrotary.org
Connect with Sarah onLinkedIn: https://www.linkedin.com/in/sarah-levantine
Follow Sarah onTwitter: https://twitter.com/weallhighfive
Stay in touch on Facebook: https://www.facebook.com/sarahlikeshighfives