Connecting for Good – Santa Barbara
The Biggest Rotary Roadtrip on the West Coast!
Santa Barbara is the Rotary Connecting for Good Tour's final stop! The tour will be in Santa Barbara on Nov. 11, 2016.
The Santa Barbara Local Project is Changing Lives: One Child at A Time
More than 500 Rotarians, and local partners the United Boys & Girls Clubs of Santa Barbara, will come together on the final stop of the Rotary Connecting for Good Tour to renovate multiple Santa Barbara-area Boys & Girls Clubs and stuff backpacks for local children. After a morning full of painting, landscaping, constructing, and cleaning, all volunteers will then gather at the Westside Unit at 12:00 to celebrate the day's accomplishments including a Veterans Day tribute to both US and Canadian service men and women.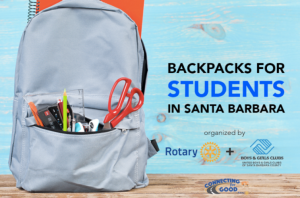 Get involved with our Santa Barbara day of service at http://ow.ly/BRCE305cOE5
The Westside Unit is located at 602 W. Anapamu St, Santa Barbara, CA 93101
Time: 8:30 am to 2:00 pm
Rotary Project Lead Ryan Clements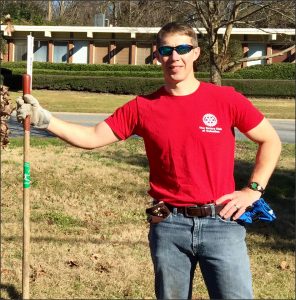 Joining the Connecting for Good Tour from the east coast, Ryan is excited to head west once again for another exciting Rotary endeavor.  Over the past several years Ryan has worked from club to zone levels across the US as part of Rotary's Young Professionals Campaign and participated in the August 2015 Z25/26 Young Professionals Summit in Oakland.  He is a member of the Rotary Club of Columbus, GA and currently serves leadership roles within District 6900, the home district for the 2017 International Convention in Atlanta.  Professionally Ryan works as part of a family-owned project/program construction management consulting firm that helps clients achieve their development goals through strategic planning, leadership, and team building.  Ryan's top priority is his family and he can often be found coaching his kids' sports teams or helping with music lessons.  His interests include a wide variety of music genres, electronics and gadgets, running, and all things Star Wars and Star Trek.
Email Ryan at ryan.clements@acicms.com
Connect with Ryan on LinkedIn at pryanclements
Follow Ryan's Twitter: @PRyan_C
Stay in touch with Ryan on Facebook: prclements
Rotaract Project Lead Andy Brock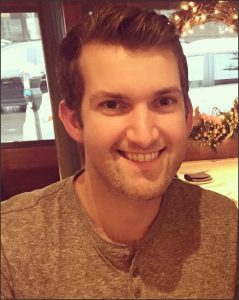 As President of the Rotaract Club of Santa Barbara, Andy has been committed to Rotary's mantra of 'service above self' for over two years now. Although still growing in the Rotary world, Andy has helped in connecting Rotaract with other local non profits, such as the Santa Barbara Courthouse Legacy Foundation, by chairing a spot on a planning committee to help raise funds for restoration and preservation of the historic landmark. He currently works as a customer experience representative with a medical aesthetic company, hoping to further his career to regulatory and quality assurance.
In his free time you will likely find him traveling, hiking the hills of Santa Barbara, simply relaxing with a good book or movie, or more realistically volunteering at a Rotary event.  
Connect with Andy on LinkedIn https://www.linkedin.com/in/abrock24