Trombone Shorty & Orleans Ave Concert
All Ages Welcome
Net Proceeds Being Donated to Polio Eradication
The Arlington Theater, Santa Barbara
Friday, November 11, 2016
Doors open at 7:00 p.m.
Concert begins at 8:00 p.m.
ROTARY COOL PRICING ENDS MID-AUGUST
$65 – $55 – $45 Seats – All GREAT Seats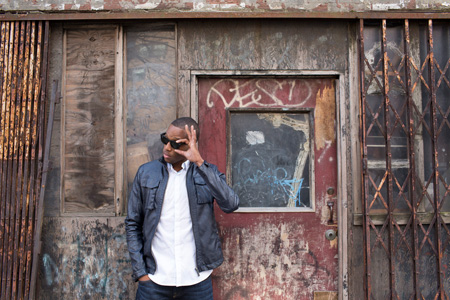 Who is Trombone Shorty?
New Orleans native Trombone Shorty began his career as a bandleader at the young age of six, toured internationally at age 12, and spent his teens playing with various brass bands throughout New Orleans and touring worldwide with Lenny Kravitz. Watch Video
He fronts Trombone Shorty & Orleans Avenue, a funk/rock/jazz/hip-hop band. Together they have toured across the U.S., Europe, Australia, Russia, Japan and Brazil.
Highlights:
2010 – Released his debut album, the Grammy®-nominated "Backatown," followed by "For True" in 2011
2013 – Released album "Say That to This," which features funk/jazz elements of New Orleans.
He appeared in several episodes of HBO's "Treme," and has recently appeared on "The Tonight Show with Jay Leno, Jimmy Kimmel Live," "Late Night with Jimmy Fallon" and "Conan."
He performed at the White House in honor of Black History Month with music royalty such as B.B. King, Mick Jagger, Jeff Beck and Booker T. Jones.
At this year's Grammy Awards, he performed alongside Madonna, Macklemore & Ryan Lewis, and Mary Lambert.
He received the President's Medal from Tulane University in recognition of his charitable work with the Trombone Shorty Foundation, which donates quality instruments to schools across New Orleans.