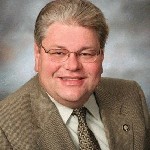 Zone 25/26 Business Planning Coordinator, Richard Elixman | E-mail
When the Rotary Club of Tigard Breakfast was formed in 1992, Dick became a Charter Member beginning his Rotary career. In 2004/2005 he served as the Centennial Governor and since that time has held various Rotary positions at the Club, District and Rotary International levels. In 2012 Dick assisted with the formation and became a charter member of the Rotary Club of Portland New Generations, a club with 44 members where the average member age is 34.
He served as Chair of the Governor Nominee Advanced Training Seminar for two years, as a trainer and team lead for Governor Elect Training Seminar, he led Education and Training Team for Rotary Zones 25 & 26 and served as Rotary International Training Leader for the International Assembly during the Rotary years of 2012 and 2013. Currently he serves as Paul Harris Society Coordinator for The Rotary Foundation in Zone 25 and as the Strategic Planning Chair for Rotary International Director Steve Snyder. In that role he is leading the efforts to design and implement a new program, Business Planning for Rotary Clubs throughout the west coast region. Regionally he served as Chair of Pacific Northwest PETS in 2010, represented his district at the Council on Legislation and from 2010 to 2013 he served as Chair of the District 5100 Rotary Foundation Committee.
Dick was born and raised in Spokane where he attended North Central High School, Eastern Washington State College and Spokane Community College graduating with a degree in Graphic Technology. Dick is now President of Business Systems Consulting, Inc. which provides information technology, accounting, management, and strategic business development services for office automation companies nationally.
Dick has supported The Rotary Foundation as a major donor, bequest society member and multiple Paul Harris Fellow. He has organized and led WCS trips for National Immunization Days, Matching Grant Projects as well as designing various projects funded in part by TRF. In 2008 he received The Rotary Foundation "Citation for Meritorious Service".and was recognized by Rotary International with the "Service Above Self Award.
---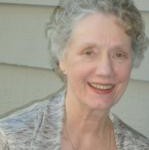 Carolyn Schuetz | E-mail
Carolyn Schuetz was District Governor for Rotary District 5170, California USA, 1996-97,  and is a member of the Rotary Club of Alameda.  She has held a number of offices on the Club, District, Zone, and International levels.  She served as District Chair for the Rotary Foundation for two three-year terms.  She was Dean of the District 5170 Leadership Academy for three years, and currently serves on the District 5170 Visioning Committee.   On the Zone 25/26 level, she is Chair of the Steering Committee for Rotary Club Business Planning and also the Assistant Regional Rotary Foundation Coordinator.  On the International level, she was a member of Rotary International's Strategic Planning Committee for six years, and a member of the Rotary Centers Committee for three years.
Carolyn has a passion for The Rotary Foundation and its work for world understanding and peace.  She has traveled extensively in relation to Foundation projects and activities.  Her Foundation travels have taken her to Africa, Central America, South America, and India.  She is a Major Donor and Benefactor for The Rotary Foundation.
Carolyn is also a founding Director and current Treasurer of COANIQUEM Burned Children Foundation, supporting the rehabilitation of burned children from throughout Latin America.
Carolyn is the recipient of Rotary International's Service Above Self Award,   The Rotary Foundation's Citation for Meritorious Service, and The Rotary Foundation's Distinguished Service Award.  She was also awarded the Alumni Distinguished Achievement Award from Carleton College, Minnesota.
Don Kremer
Kim Debroux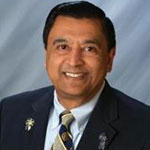 Larry Sundram | E-mail
Larry Sundram is a PDG District 5430 San Diego, California, its 68 clubs, and approx.. 3,300 Rotarians.  He is a member of the Rotary E-Club of the United Services.  During 2011-12 Larry and District 5340 earned a Presidential Citation – one of only 15 District's in the entire world to have been selected for this honor.  Prior to being DG he served as Assistant Governor, Group Study Exchange Chair, Permanent Fund Co-Chair, and Chief of Staff.  He has served as SOCAL/Nevada Multi District PETS Chair and Vice-Chair Zone 25/26 Governor-Elect Training Program.
A strong supporter of the Rotary Foundation, he is a multiple Paul Harris fellow, Major Donor, Benefactor, Level 6  Bequest Society, and member of the Arch Klumph Society.  He has travelled extensively and participated in Rotary projects on several continents.  His most touching experiences were NIDs in Pakistan and India, serving children milk from a mechanical cow, and leading a GSE team. He and his wife enjoy hosting visiting Rotarians and young people from all over the world.
In his community, Larry served on the Board of the San Diego County Water Authority and as President of Rainbow Municipal Water District. He has been recognized for distinguished service to Marines and their families by the 1st Marine Division. He occasionally volunteers at Vista High School where he teaches failing students: "How to become a Success in America" and at Fallbrook Senior Center where he teaches "How to use and maintain Personal Computers."
Larry emigrated to the U.S. from India when he was 20. After serving in the United States Marines Corps he embarked on a career in insurance and was President of Prudential Property and Casualty Company, an insurance company with $4 billion in assets and 2 billion in annual revenue. In addition, he created and managed several start-ups in the insurance and banking sectors and served on their boards.

Tom Yuzer | E-mail
Tom Yuzer is currently a member of the Rotary Club of Menifee.  On moving to Southern California, he was a member of the Rotary Club of Temucula Sunrise where he served as their Centennial President.  Tom joined Rotary in Minnesota in 1974 and, in 1977, was a Team Leader for a GSE team to D3060, home of the 2011-12 RI President Kalyan Banerjee.  He was appointed Chair of the Zone 25-26 Coaching Program for DGNs in 2012; serves on the Zone 25/26 Business Planning for Rotary Clubs committee and the District 5330 Chair for Club Visioning.   Tom served as District Governor in District 5960 in 1996-1997 and was presented with The Rotary Foundation Citation for Meritorious Service in May of 2001. Tom is a Major Donor and Charter member of The Bequest Society. He was employed as Director of Regional Development for the University of Minnesota Foundation.