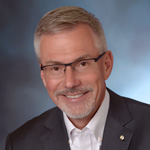 Steve Lingenbrink | Zones 25/26 Membership Advisory Chair | Email
Steve Lingenbrink, his wife Terri, and teenage daughters, Sarah and Rachel, reside in Bellevue, Washington. In 1992, Steve joined the Bellevue Breakfast Rotary Club; a move that would profoundly change his life. For Steve, "service above self" is not just a motto, it's a way of life. Since 1992, Steve has served in every office at the club level. He fondly remembers his year as the Sergeant at Arms, as well as the honor of serving as President in 2004-2005. Steve has been recognized as Rotarian of the Month five times and also received Rotarian of the Year (2012). He is a Rotary Academy Graduate, served as both an Assistant Governor (2006-2008) and the Executive Assistant District Governor (2008-2009). Steve supports the RI Foundation as a Major Donor, Benefactor, Bequest Society and Paul Harris Society member. Professionally, Steve is a partner in a successful law firm where 75% of the attorneys are Rotarians. He is a longtime member of the Board of the Washington State Association for Justice and a member of the American Association for Justice. In addition to many professional awards, he was recently awarded "Plaintiff Trial Lawyer of the Year" by the Washington State Defense Trial Lawyers Association, was awarded "Super Lawyer" status and was voted the "Best Lawyer in Bellevue" (2010). In addition to practicing law to protect the rights of those less powerful, Steve is active in helping the less fortunate in the world. Rotary International matching grant projects have taken Steve, and his family, to Romania, Russia, Guatemala, Kenya and Antigua/Barbuda. They have worked on clean water and sanitation projects, built and installed computer labs in schools, helped at orphanages, delivered dictionaries, and built/worked in health and dental clinics. Steve served as District Governor of RI District 5030 in 2012-13 and is now a serving as an Assistant Rotary Coordinator for Zone 25 (2013-14).
---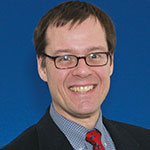 Marc Leeka | Zones 25/26 Membership Statistics Chair | Email
---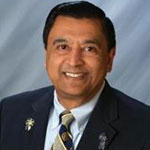 Larry Sundram | Zones 25/26 Membership Extension Chair | Email
Larry Sundram is PDG District 5430 San Diego, California, its 68 clubs, and approx.. 3,300 Rotarians.  He is a member of the Rotary E-Club of the United Services.  During 2011-12 Larry and District 5340 earned a Presidential Citation – one of only 15 District's in the entire world to have been selected for this honor.  Prior to being DG he served as Assistant Governor, Group Study Exchange Chair, Permanent Fund Co-Chair, and Chief of Staff.  He has served as SOCAL/Nevada Multi District PETS Chair and Vice-Chair Zone 25/26 Governor-Elect Training Program.
A strong supporter of the Rotary Foundation, he is a multiple Paul Harris fellow, Major Donor, Benefactor, Level 6  Bequest Society, and member of the Arch Klumph Society.  He has travelled extensively and participated in Rotary projects on several continents.  His most touching experiences were NIDs in Pakistan and India, serving children milk from a mechanical cow, and leading a GSE team. He and his wife enjoy hosting visiting Rotarians and young people from all over the world.
In his community, Larry served on the Board of the San Diego County Water Authority and as President of Rainbow Municipal Water District. He has been recognized for distinguished service to Marines and their families by the 1st Marine Division. He occasionally volunteers at Vista High School where he teaches failing students: "How to become a Success in America" and at Fallbrook Senior Center where he teaches "How to use and maintain Personal Computers."
Larry emigrated to the U.S. from India when he was 20. After serving in the United States Marines Corps he embarked on a career in insurance and was President of Prudential Property and Casualty Company, an insurance company with $4 billion in assets and 2 billion in annual revenue. In addition, he created and managed several start-ups in the insurance and banking sectors and served on their boards.
---