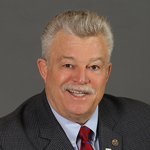 Steve Lewis | Regional Rotary Foundation Coordinator | Email
Steve is honored to be serving as the Zone 25 Regional Rotary Foundation Coordinator. He'll tell you that mentoring Rotary Clubs to become Bigger, Better and Bolder is one of his passions.
He joined Rotary in 1995 and served as president of his then 115 member Carson City, Nevada club that was recognized as Club of the Year!
Steve served District 5190 as Governor in 2010-2011 and later as DRFCC during the successful transition years of 'Future Vision'. Steve remains active in various leadership roles on both the Rotary Zone Institute and Far West PETS committees. Additionally, he's previously served as an RI President's representative and is looking forward to representing D-5190 at the 2019 Council on Legislation.
A charter member of both District 5190's Paul Harris Society and the esteem 'Triple Crown' Donors, Steve and his wife Ginny are both Major Donors and members of our Foundation's Bequest Society. Steve is the proud recipient of The Rotary Foundation's Citation for Meritorious Service in recognition of his ongoing commitment to educate fellow Rotarians on unique ways to Make Dreams Real through the various programs of our Foundation, which he fondly calls our legacy of hope!
Steve is the 'active' owner of Sterling Air, Ltd., an aviation company that specializes in the sales and service of various types of personal and corporate aircraft. His wife Ginny, an Honorary Rotarian, retired in 2010 as the Director of DMV for the State of Nevada and currently serves D-5190 as executive administrator. Together they have two grown children, a new granddaughter named Adelyn and enjoy the company of a large chocolate Labrador and a new Labradoodle puppy!
---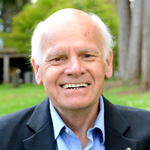 Richard Clarke | Endowment / Major Gifts Adviser | Email
Richard has been a Rotarian for more than 30 years. He has served Rotary in several capacities at the district and zone level including 7070 D. G.(02-03); Zone 22 Membership Officer, TRF Annual Giving Officer, Zone 22E RRFC and as well, a Zone 24 RPIC. Richard served for eight years on the TTF (Canada) Board inc. four years as President and continues as an advisor to that Board. In addition to his Rotary Involvement, Richard is Director of the Comox Valley Exhibition Board, Vic- President of the Comox Valley Airport Commission, President of Dawn to Dawn Action on Homeless Society, a Special Advisor to the Institute of Citizen Services. Richard is a charter member of the Bequest Society, a Paul Harris Society member, and a Major Donor.
---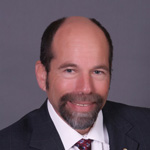 Kevin Eisenberg | Assistant Regional Rotary Foundation Coordinator for Districts 5130, 5150, 5160, 5180 | Email
Kevin's first year in Rotary, he went on a service trip to Mexico and was forever hooked on service and Rotary ideals. In his club, he has held nearly every position. Kevin served as Governor in 2014-15 and has been actively involved in training and the Rotary Foundation. He was part of the team to facilitate the New Grant Model Transition. Kevin and Mary have also been host parents for exchange students and have attended numerous Rotary International Conventions. While Governor Kevin set District records for Foundation giving. He currently is the District Trainer and serves on the District Foundation Committee.
Personally, Kevin and his wife, Mary, were college sweethearts at UC Santa Cruz. They jointly decided to become teachers and received their teaching credentials from UCLA. They both taught in inner-city Los Angeles. Kevin became a school principal about the same time as they started a family. They have two children, Rebecca, 30 and Jasper 27.
They moved to Calistoga where Kevin was the elementary principal and then the high school principal. He was selected as the Educator of the Year in Napa County in 1999. He and Mary now devote all of their time to Rotary.
In the community, Kevin has served as a youth coach for baseball, basketball, and soccer. He chaired the Calistoga City Bicycle Advisory Committee. He was honored as Napa County Bicycle Commuter of the Year in 2006.
Besides being enthusiastic bicyclists, Kevin and Mary enjoy kayaking, hiking, and most outdoor activities.
---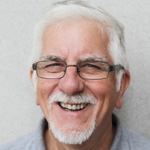 Bill McCarthy | Assistant Regional Rotary Foundation Coordinator for Districts 5020, 5030, 5080 | Email
Bill began his Rotary experience with the Lacey club in 1973. He served as President of the Tumwater club in 1985-86, District Governor Representative for then Area 8 1996-1997, Assistant Governor for Area 9 1997 through 1999, District Conference Chair 2000, District Governor 2003-2004, District COL representative 2010-13, and District Foundation Chair 2015-16. He has over 43 years perfect attendance, is a Multiple Paul Harris Fellow, Rotary Benefactor, Foundation Sustaining Member, Major Donor, and a member of the Bequest Society.
His extended service in the community includes having been the President of the Olympia Area Master Builders; a member of the boards of the Puget Sound Records Managers Association, the Volunteer Center of Thurston-Lewis-Mason Counties, the Family Support Center of Olympia, Morningside (an organization providing employment opportunities for persons with disabilities), and the United Way of Thurston County.
Bill has been honored for his community service with the Norman A. Paulsen Award from the Olympia Master Builders Association, the City of Olympia Spirit Award, the Tumwater Rotarian of the Year, and Rotary International's Service Above Self Award.
His most memorable Rotary experiences are Polio NIDSs in Ethiopia and Water and Sanitation Projects in Guatemala.
---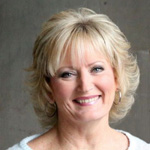 LeAnn Mobley | Assistant Regional Rotary Foundation Coordinator for Districts 5100, 5110, 5190 | Email
Rotary became a part of LeAnn's life in 1997. She has since served in a variety of club and district positions, most recently as District Training Co-Chair in 2011-12, Fund Development Chair 2013-16, and is repeating as Trainer for 2016-18. She is a member of the 2016 Zone Institute organizing committee. LeAnn is a PETS training instructor and RLI faculty member. She has been recognized by D5110 for Outstanding Leadership and as Rotarian of the Year. Both LeAnn and her husband, PDG Tim, are passionate about International Service and since 2000, have participated in multiple trips to Mexico, Dominican Republic, and SE Asia staffing vision clinics for treating eye diseases and blindness prevention. She is a Paul Harris Society member, Major Donor, and Benefactor.
LeAnn enjoyed a career in healthcare for 39 years. With an undergraduate degree in microbiology, she began her career as an infectious disease microbiologist. Leaving the bench work applications of her training, she moved into managing multiple departments at the medical center after obtaining an MBA. In 1997, she became the administrator for a 4-clinic physical therapy practice with 17 clinicians. The practice was recognized as one of the 100 Best Companies in Oregon by Oregon Business magazine. She retired in 2012.
LeAnn and Tim have two adult children and five grandchildren. They are passionate enologists and never miss an opportunity to experience fun wines. They live in Oregon and are avid cyclists, participating in two Ride to End Polio century rides in Tucson.
---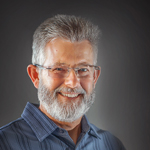 Cort Vaughan | End Polio Now Coordinator | Email
Cort is a Polio survivor. He contracted Polio in 1954 during an epidemic that crippled over 35,000 people in the United States, mostly children under the age of 5. Polio paralyzed his right leg. He began his Polio eradication fundraising career at the age 3 as a March of Dimes poster child.
During his career, Cort traveled extensively selling and implementing customer relationship management software. He joined the Rotary Club of Greater Bend in 2011 to help eradicate Polio. He founded the Pints for Polio fundraiser in 2012 to raise money for global Polio eradication and to increase local awareness regarding the need to vaccinate all children. Pints for Polio has raised nearly $60,000 for the PolioPlus Fund.
Cort served as District 5110 PolioPlus Chair 2014 – 2017. During his tenure, he grew the District 5110 PolioPlus Society to 254 members. Every member pledges to donate $100 or more to PolioPlus every year until Polio is declared eradicated.
Cort and Tonya manage the marketing and social media of their online gift business, Name a Star anywhere they can find WIFI.
Cort and his wife Tonya sold their Bend, Oregon, house in 2017 and now travel full time in their RV. They have two sons and two grandsons. Cort and his wife enjoy cycling, hiking, and kayaking through the world's most scenic places. Cort also likes to visit Rotary Clubs during their travels to promote PolioPlus and the eradication of Polio.
---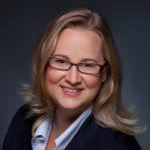 Elizabeth Cruft Anderson | Major Gift Officer | Email
Elizabeth has worked professionally in fund development for the past 14 years. She is a second generation Rotarian and a member of the Rotary Club of Lake Oswego where she has been involved in multiple projects supporting her local community. She believes in the power of Rotary to make a difference in the world and is honored to work one-on-one with Rotarians and their families to help them fulfill their philanthropic and financial goals. She adheres to a high standard of ethics in fundraising and has achieved professional certification by the Association of Fundraising Professionals. Elizabeth is knowledgeable in a variety of gifting options to the Foundation, including Life Income Agreements and Trusts, the Donor Advised Fund, the establishment of named and endowed funds, scholarships, outright gifts, and pledges.
Elizabeth can assist your district foundation team in strategizing and implementing fundraising campaigns, cultivating major gifts and bequests, organizing major donor events, and as a general resource for fundraising and major gift questions.
---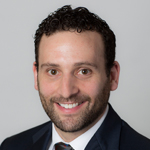 Steven Solomon | Annual Giving Officer | Email
Steven Solomon is the Senior Annual Giving Officer for Zones 25 & 26 with The Rotary Foundation based at the world headquarters of Rotary International. Steven is privileged to be an advocate for donors and empower Rotarians in 22 Rotary districts in the western region of North America to raise money for The Rotary Foundation. He enables donors by educating and inspiring them through sharing resources, giving presentations and conducting training. He was an Interact Club member and a Rotary Scholar in South Africa. Steven is an honorary Rotarian with two Rotary clubs. He earned a Master of Science in Nonprofit Management with a concentration in Fundraising Management from Spertus College in Chicago, a Certificate in Fund Raising Management through the Indiana University Lilly Family School of Philanthropy and was awarded the Association of Fundraising Professionals Chamberlain Scholarship. Steven is committed and honored to help raise funds for The Rotary Foundation so Rotarians can better their communities, wherever they may be!
---