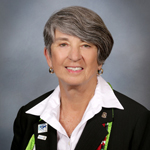 Marge Cole | Regional Rotary Foundation Coordinator | Email
Marge Cole is a native Californian who grew up in Pomona. She graduated from University of California, Santa Barbara and earned a Masters at Syracuse University. She returned to California to teach high school and served as a high school Principal and Director of Student Services before retiring in 2004. She joined the Santee/Lakeside Rotary Club in 1996 and was Club President of the Santee-Lakeside Rotary Club in 2002-03. She later joined the Rotary Club of Mission Valley Sunset in San Diego (District 5340)


At the District level she has held the following positions:
GSE Team Leader & Chair–2002-03
District Rotary Foundation Chair–2004-07
District Governor–2009-10
Ambassadorial Scholar Sponsor –2010-11
Council on Legislation Representative –2013
District Youth Service Chair 2012–15
District Grants Chair for Rotary Foundation Future Vision Pilot District 2010-13
District Grants Subcommittee Chair for District Rotary Foundation Committee 2013—16
Rotary Leadership Institute (RLI) Trainer 2015—current
Strategic Planning/Visioning Facilitator 2012–current
Zone Experience:
Chair of the Southern California/Nevada PETS in 2011
PETS Committee Education Chair 2012—2015
PETS Education Committee Member 2015—current
PETS Facilitator and Instructor 2015—2016
Zone Institute Positions: Program Committee 2012
Services Division Manager 2013
Special Invited Guest Instructor—2014
Marketing Division Manager—2015
Regional Rotary Foundation Coordinator—2016-19
---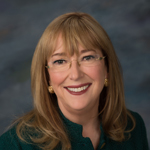 Pam Russell | Endowment/Major Gifts Adviser | Email
Pam Russell joined the La Jolla Golden Triangle Rotary Club in San Diego, California, USA in 1998. In her club, she has served in many capacities including Club President in 2003-2004. Today she continues as the club's Foundation Treasurer. She was District 5340 Governor in 2008-2009 and was District Rotary Foundation Chair under the Future Vision Pilot Program (2010-13).
Pam has served as a trainer for presidents-elect, district foundation chairs, governors-nominee and governors-elect in zones across the United States. The Rotary Foundation asked her to serve as a Future Vision Trainer for International Assembly (2012, 2013) and for Zones 21B/27 and 25/26 Institutes (2012-13). She was the Regional Rotary Foundation Coordinator (2013-16)and is the Endowment/Major Gifts Adviser in Zone 26 (2017-2020).
Pam is a member of the TRF Programs Committee (2015-2018) and the Water & Sanitation Major Gifts Initiative Committee (2016-2019).
Besides training and Rotary Foundation activities, Pam has been deeply involved in multiple Zone and International Institutes and has represented the Rotary International President at multiple District Conferences. Recently she completed two Vocational Training Team Global Grants (Uganda and Central Asia) and served as the team leader. She received The Rotary Foundation Citation for Meritorious Service.
Outside of Rotary, Pam was a University Regent and member of the Alumni Board of Pacific Lutheran University.
Pam and her husband Alan are Major Donors and members of the Bequest Society. They became charter members of the Paul Harris Society in 1999 and have retained their membership continuously ever since.
---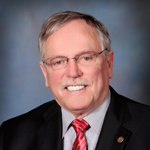 Randy Brooks| Assistant Regional Rotary Foundation Coordinator for Districts 5500, 5495 | Email
Randy Brooks is a Past District Governor (2012-13) in District 5500; a past president and member of the Rotary Club of Marana, AZ. He has served as the Rotary Regional Assistant Coordinator for Zone 26 (2014-15); Chair of the Arizona Tri-District PETS committee (2016); District Vice Governor (2015-16) and will be the Vice Governor (2017-18). He has been active in youth activities in his district; he and his wife have hosted six Youth Exchange students in their home. He has served on all the executive committees for the district and has been president of the Rotary District 5500 Foundation (2016). He is a board member of The Rotary Vocational Fund of Arizona, a foundation that funds scholarships for working poor at trade schools.
Randy is on the Board of Directors for the newly named Southwest PETS in California and is the Rotary Regional Foundation Assistant Coordinator with Rotary Zone 26, 2017-2020. He has attended a Rotary Peace Conference in Paris, and Rotary Day at the United Nations; as well as Zone Institutes and Rotary conventions. He has worked on Rotary Foundation projects in Brazil, Peru, and several African Countries. He is a facilitator and graduates on the Rotary Leadership Institute. He also is a graduate of the Arizona Rotary Leadership Academy and a facilitator with the "Visioning" process.
Randy and his wife are Major Donors, Paul Harris Society and Bequest Society members. He led a team of non-Rotarians on a Group Study Exchange (GSE) team to South Africa. Randy is Vice President and member of the International Alzheimer's Research and Prevention Foundation (1997-2017)
---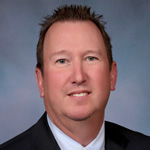 Kevin Padilla | Assistant Regional Rotary Foundation Coordinator for Districts 5280, 5300, 5320, 5330, 5340 | Email

Kevin became a Rotarian in 2003 when he joined the Rotary Club of Placentia, and he served as the Club President in 2009-2010 Rotary Year.  At the District level, Kevin has served as:




Assistant Governor 2010-2012
Chair of the Angels' End Polio Now Game in 2012
District Conference Chair 2014
Member of the RI District 5320 Charitable Foundation Board 2011-2014
District Governor 2015-2016
District Foundation Chair 2016-2019
Assistant Regional Rotary Foundation Coordinator 2018-2021
Rotary Zone 25/26 Institute General Sessions Coordinator 2017-2018
Rotary Zone 25/26 International Convention Fellowship Party 2017-2018
Kevin is a State Farm Insurance agent, and his office is located in Placentia. Kevin and his wife Lorraine have resided in Orange since 1991. They are both very active with the Donate Life Run/Walk that takes place the last weekend in April to raise awareness and educate people about organ and tissue donation.  Kevin enjoys woodworking and golf, and he and Lorraine enjoy spending time with their dogs, traveling, skiing, and wine tasting.
---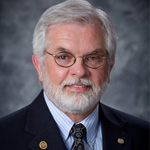 Ron Mabry | Assistant Regional Rotary Foundation Coordinator for District 5000 | Email

Ron Mabry is a Past District Governor (2013-2014) from District 7570 in Zone 33 and was the charter President of the Rotary Club of Warren County, VA in 2005.  He currently resides in District 5000 on the island of Kauai and is a member of the Poipu Beach Rotary Club.  In District 7570 he served as District PolioPlus chair, District Foundation Stewardship chair, District Finance chair and chair of the District's Policy & Procedures Review committee.  In District 5000, Ron has served as the Bequest Society chair in 2017-2018 as well as the Kauai island Foundation chair.  He will serve as the District 5000 Major Gifts and Endowments chair for 2018-2019.  He serves on the Board of the Poipu Beach Rotary Club.
Ron and his wife, Sandi (also a Rotarian and a member of the E-club of Hawaii) are Foundation Sustainers, Multiple Paul Harris Fellows, Benefactors and Major Donors.  Sandi is a Rotary Foundation Alumni having served as a GSE team member to Turkey and a GSE Team Leader to Brazil.  She is a Family Nurse Practitioner retired from private practice in Virginia and now working full time with the Veterans Administration on Kauai heading their Home Based Primary Care program.
Ron and Sandi have served as Rotary International Presidents Representatives to Districts in Kansas and the United Kingdom.
Ron will serve as Assistant Regional Rotary Foundation Coordinator for Zone 26 and is assigned to District 5000 (Hawaii).
---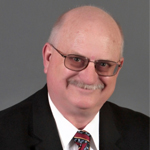 Joe Grebmeier | Assistant Regional Rotary Foundation Coordinator for Districts 5240, 5220, 5170 | Email
Joe was the President of the Greenfield Rotary Club, in 2004-2005, during our Rotary Centennial Year. His club had the honor of Rotary International President Glenn Estes Sr. and District Governor Gloria Clinton participated in the dedication of Rotary Centennial Park in Greenfield. The Greenfield Rotary Club was also recognized during Joe's year as President for an increase in membership and 100% membership retention.
Joe has held the positions of District Historian, Area Representative, and Assistant Governor for the southern Salinas Valley for seven years. He has attended four International Conventions, five Zone Institutes, and many District Conferences; in addition to chairing the 4-Way Test contest, and working with District Nomination Committee, District Finance Chair, Communications Chair, Major Gifts Chair, Foundation, Youth Exchange, Membership and Resolutions Committees. He has helped with special assignments at many conferences and has worked with his local clubs to implement the DACdb, Facebook and Twitter accounts, Rotary Leadership Institute trainer and RI President Representative.
Joe also chaired two Foundation Events, raising a total $6.5 million for the Rotary Foundation.
Joe is a member of the Benefactor, Paul Harris Society, White Hat Society, Bequest Society, Major Donor, and Arch Klumph Society for the Rotary Foundation.
---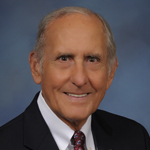 Ernie Montagne | End Polio Now Coordinator | Email
Ernie served as District Governor for District 5500 (Southern Arizona) in 2010-11. He served as Future Vision Transition Coordinator for the district from 2011 to 2013 and as District Rotary Foundation Committee Chair for 2013-16. He is currently Chair of the Fundraising Subcommittee on the DRFC, overseeing efforts to promote giving to the Annual Fund and Endowment Fund. He received The Citation for Meritorious Service in 2011. He will serve as 2017-18 End Polio Now Coordinator for Zone 26.
As a member of the Rotary team, Ernie participates in the annual Ride to End Polio / El Tour de Tucson, cycling distances up to 104 miles and helping to raise millions of dollars for PolioPlus. Ernie and his wife Sally participated in a Polio National Immunization Day in West Africa in 2005. He is a member of the Rotary Club of Tucson Sunrise.
Enthusiastic supporters of The Rotary Foundation of Rotary International, Ernie and Sally are members of the Arch Klumph Society, Bequest Society Members, multiple Paul Harris Fellows, and members of the Paul Harris Society.
Ernie and Sally developed many Rotary projects in West Africa. These projects have provided clean water, sanitation, health care, education support, and income generation for thousands of needy people in 50 communities in Togo and Niger. Aside from matching grants provided by The Rotary Foundation, these projects received support from 88 clubs and 12 Rotary Districts in 7 countries, as well as over 500 individual Rotarians.
Ernie served in the US Army from 1959 to 1981, serving in Germany, Greenland, Vietnam, and Korea, as well as numerous posts in the United States. He subsequently retired from a second career as a defense analyst responsible for test and evaluation of military weapon systems.
Sally, a member of the Rotary Club of Tucson, is also a Past District Governor (2014-15) and is a recipient of Rotary's highest award, the Service Above Self Award. She is currently Global Grants Chair for D5500 and served as Grants Chair for several years. She is a retired criminal defense attorney, having practiced for many years with the Public Defender Service in Washington, DC.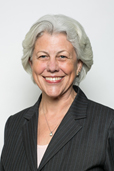 Beth Garrow | Major Gift Officer | Email
Beth is The Rotary Foundation's Major Gift Officer for Zone 26. She joined TRF in June 2016 and brings 24 years of major gift experience to her role, having worked in K-12 and higher education as well as healthcare. Beth is delighted to be working again with Rotarians, having been an active member of both the Hawthorne, CA and Joliet, IL Rotary Clubs and is a current member of D5340's Carlsbad Hi-Noon Rotary Club.
Her development career began when she moved to Illinois from Southern California in 1994, serving College of DuPage as Campaign and Major Gifts Officer, Rosalind Franklin University of Medicine and Science as Director of Development and Alumni Affairs, and Provena Saint Joseph Medical Center as Vice President of its foundation and volunteer services. Before joining TRF, Beth was the Philanthropic Partnerships Director for MIND Research Institute in Irvine, CA. Prior to 1994, her career included eight years in community redevelopment for the City of Hawthorne, California.
Beth is a Certified Fund Raising Executive who has a successful track record of helping donors realize their charitable goals. She holds a Bachelor's Degree in Sociology from the University of Wisconsin-Madison and a Master's Degree in Public Administration from the University of Southern California. She enjoys volunteer service and currently serves on the Sociology Board of Visitors for UW Madison. Beth and her husband Tom have two children, a granddaughter, and a big dog, Jack. Beth supports Zone 26 out of her home base in Carlsbad, CA.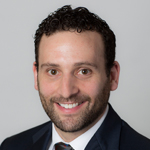 Steven Solomon | Annual Giving Officer | Email
Steven Solomon is the Senior Annual Giving Officer for Zones 25 & 26 with The Rotary Foundation based at the world headquarters of Rotary International. Steven is privileged to be an advocate for donors and empower Rotarians in 22 Rotary districts in the western region of North America to raise money for The Rotary Foundation. He enables donors by educating and inspiring them through sharing resources, giving presentations and conducting training. He was an Interact Club member and a Rotary Scholar in South Africa. Steven is an honorary Rotarian with two Rotary clubs. He earned a Master of Science in Nonprofit Management with a concentration in Fundraising Management from Spertus College in Chicago, a Certificate in Fund Raising Management through the Indiana University Lilly Family School of Philanthropy and was awarded the Association of Fundraising Professionals Chamberlain Scholarship. Steven is committed and honored to help raise funds for The Rotary Foundation so Rotarians can better their communities, wherever they may be!