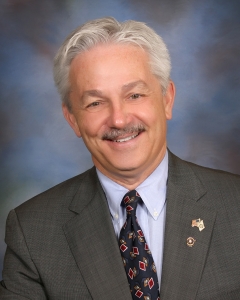 Jim Bell | Rotary Public Image Coordinator | Email
Now a member of the RC of Bakersfield Twilight, Jim began his Rotary career as a member of the Rotary Club of Bakersfield Breakfast in 2004. Jim served as their 27th Club President in 2008-2009. That year, his major club project was to charter an evening club in Bakersfield. The Rotary Club of Bakersfield Twilight became a reality in May of 2009 when Jim, other Rotarians, and brand new Rotarians joined as Charter Members. He has held key leadership positions in both Rotary clubs and both Club Foundations as well as many different district positions including receiving District 5240 Rotarian of the Year in 2011- 2012. Jim is a Past District Governor for District 5240, a current member of the faculty for GETS/GNATS as well as a faculty member for Far West PETS. Jim served as an Assistant Rotary Coordinator and Assistant Public Image Coordinator for Zone 26.
Originally from Cuyahoga Falls, Ohio, Jim attended The Ohio State University and Kent State University and graduated with a Telecommunications degree from Kent before moving to California to begin a 35-year career in the Broadcasting business. Now retired, Jim is a District 5240 Master PRLS Graduate, currently the Personnel Director for District 5240, the Registrar for Southwest PETS, a member of the Paul Harris Society, Bequest Society, and he and his wife Donna are Major Donors.
Jim and Donna reside in Bakersfield and share the hobbies of their ever-present dogs, reading, travel, and enjoying the many Rotarians that have enriched their lives and the many blessings of 43 years of marriage.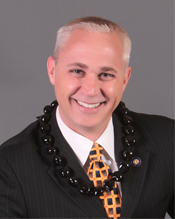 Clint Schroeder | Assistant Rotary Public Image Coordinator | Email
Clint Schroeder joined his first Rotary club in June 2000.  Being the youngest member of the Loveland-Thompson Valley club, Clint learned the importance of membership recruitment and retention quickly. After relocating to Hawaii in 2005, he joined Metropolitan Honolulu and has served his current club in a multitude of ways.  From community service to fundraising, Clint's passion for Rotary has never stopped growing.  During the 2012-13 Rotary year, Clint was President of Metropolitan and D5000 Vocational Chair.  Clint went on to serve the District as Assistant District Governor from 2013-2015.
Clint Schroeder joined the Hagadone Corporation in early 2010. Prior to becoming President and Chief Operating Officer for the Hagadone Corporations Hawaii Holdings.
Additionally, Clint is a recognized global procurement professional with global general business experience and intense experience/emphasis on China, Hong Kong, Japan, Vietnam, Korea, Thailand, and Canada. Clint is called on regularly to provide Masters-level training/instruction/certification in the US, Vietnam, and China.
Clint is served as District Governor for Rotary International's District 5000 in 2016-17. Clint is heavily involved in giving back to the community of Hawaii and has garnered much local recognition, including being selected as one of the Pacific Business News "40 Under 40" Class of 2011.
In 2015, Clint and his partner Jason traveled to India to serve on a Polio National Immunization Day Team.  Together they worked with 60 other Rotarians from around the world for two-weeks to immunize India's children against this deadly disease.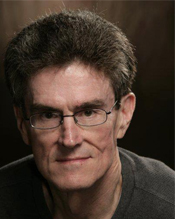 Michael Soden | Assistant Rotary Public Image Coordinator | Email
Michael first joined Rotary in 2003 by invitation and is currently a member of the Rotary Club of Green Valley, Henderson Nevada, He is a two time President. The first time was in Central Virginia, District 7600, Brandermill (Midlothian), 2008-2009. The second time was for his current club Green Valley, District 5300, 2013-2014. During his year as President of Green Valley, the club was named the #1 medium size club in District 5300, received the RI Presidential Citation with Distinction and the club became a 100% Paul Harris Fellow club. Michael was honored in receiving Rotarian of the year by his respective clubs on three separate occasions.
Michael currently serves as District Communications Officer (DCO) for District 7600 and District 5300. Is the District 5300 Grants chair and will continue next year. He has been serving on the SWR PETS committee since 2015 as committee chair for the Website/Social Media/Any Event.   Additionally, Michael is a Paul Harris Fellow +7.
Michael is the owner/founder of Harcalf Agency. A web development firm since 2001. He lives with his wife Sylvia in Henderson, Nevada. They have one daughter (Alycia) and two grandsons (Aden and Alejandro).