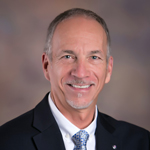 Michael Juric | Education Chair | Email
An active member of the Rotary Club of Windsor, Michael has been a Rotarian for more than 20 years. In addition to serving as District Governor in 2012-2013 and Club President in 1999-2000 and 2007-2008, he served as District 5130 Assembly Chair, District Chair of the Group Study Exchange (GSE) Program, Assistant Governor and Chief Assistant Governor. In 2008-2009 he was named District 5130 Rotarian of the Year. Michael is a Paul Harris Fellow (x7) and a member of The Rotary Foundation Bequest Society. He currently serves as Curriculum Chair for the Far West President-Elect Training Seminar (PETS) and as Education and Training Chair for Rotary Zones 25 and 26.
Professionally, Dr. Juric is an experienced teacher, school district administrator, college professor and consultant providing facilitation and training services. He currently serves as Assistant Superintendent for Human Resource Services with the Sonoma County Office of Education.
Locally, Michael has been a trainer for the California School Leadership Academy (CSLA) and an active professional and community leader, including serving as Co-Chair of the Town of Windsor's General Plan Advisory Committee. He holds multiple teaching credentials and degrees, including a doctorate in Educational Leadership.
Michael is the proud parent of four adult children and the lucky grandfather of five.
---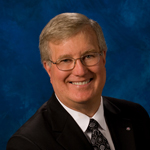 Bob Deering | GETS Chair | Email
Bob is a certified public accountant with the accounting firm, Pomares & Co., LLP, in Sacramento, CA, starting in 1973 and becoming a partner in 1979.He was instrumental in the foundation of an industry group specializing in automobile dealerships and served as their chairman in 1996 and 1997.
Joining the Rotary Club of East Sacramento in May 1985, Bob has served as a director of the club on numerous occasions and served as their president in 1996-97. He is a Major Donor to The Rotary Foundation, a member of the Paul Harris Society and the Bequest Society. He has also received The Rotary Foundation District Service Award.
In District 5180, he has served as District Treasurer, Assistant Governor, chaired the Group Study Exchange Committee from 2007 through 2010, chaired the 2008-09 District Training Assembly and led the District's Group Study Exchange team to Sweden in 2007. He served as District 5180's District Governor in 2012-13. He was chairman of the District's Finance and Advisory Committee from 2015-17 and currently is chairperson of the Foundation Committee and the District's delegate to the 2019 Council on Legislation.
Since completing his year as District Governor, Bob has been the Zone's Chief Financial Officer since 2013. He also has chaired the District Governor's Training Session in both 2013 and 2014, was the chairperson of the Governor Nominee Advanced Training Seminar in 2015, and the following two years was the chairperson for the Governor-Elect Training Seminar.
---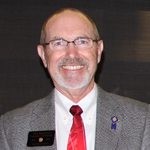 Tim Mobley | GNATS Chair | Email
Tim is a life-long resident of the Rogue Valley. He is a retired educator and Rotarian since 1999. Tim is married to LeAnn and they have two children and 5 grandchildren.
Tim is a Bequest and Paul Harris Society member as well as a Major Donor. He has served as Club President, District Trainer, Assistant Governor, and District Governor in 2014-15.
Tim and LeAnn have traveled to Mexico, Vietnam, Thailand, and the Dominican Republic with Rotary eye health clinics providing free glasses to communities without eye care. Currently Tim is the Rotary Leadership Institute (RLI) Dean for District 5110 and Chair of the Governor Nominee Advanced Training Seminar (GNATS) for Zones 25/26. Tim and LeAnn are passionate Rotarians who also enjoy travel, music, wine, bicycling, and spending time with their family. When not doing his own Rotary duties he is supporting LeAnn who is District 5110 Training Coordinator, club secretary, and Assistant Rotary Foundation Coordinator covering three districts in Zone 25.
---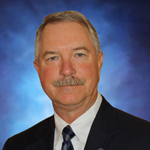 John Bushnell | Leadership Development Committee Coordinator | Email
John Bushnell joined Rotary in 1987 in San Luis Obispo, California, and has since been a member of two additional clubs in Oregon, serving as President of both. As well as serving in many capacities in his clubs, he has served as District Conference Chair, PETS Primary Instructor, District Membership Chair, District Trainer, District Governor, and Assistant Rotary Coordinator. He is currently the webmaster for Pacific Northwest PETS and for District 5110. He has been named Rotarian of the Year by both his club and his District, is a member of the Bequest Society, and is a Paul Harris Fellow + 8.
John and his wife, Lea, raised their blended family of 6 sons in Sisters, Oregon where he served in many capacities, including Cub Master, Little League Coach, Chamber Board member, and as a Parks & Rec Commissioner.
John has spent his entire career in the foodservice industry and as President and CEO of Tumalo Feed Company, Inc., is still active in his two restaurants and contract catering company. He believes strongly in giving back to the community which has been so gracious in supporting his businesses. He is an avid golfer, a trivia buff, and plays both guitar and piano. Lea is an accomplished equestrian, having won many State and Regional Championships in Dressage, and now travels the North American continent specializing in Equestrian Entertainment.
John is a member of the Rotary Club of Bend. He and Lea have three grandchildren on the way and still reside in Sisters with their two dogs and Lea's Friesian horse, Valor.