Empowering Girls Initiative
Equality is a fundamental human right that's critical in order to have a peaceful, prosperous, and sustainable world. Still, girls and women worldwide face inequities in areas including health and education, and they experience significant violence and disproportionate poverty. Rotary encourages clubs and districts to prioritize projects that improve the health, well-being, education, and economic security of girls in their communities and around the world. Develop a club-based initiative, a district grant, or a global grant that engages members of your community in a project that will protect and empower girls. Work to increase equity by ensuring their access to resources that will improve their lives.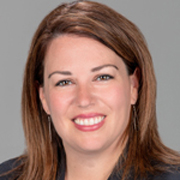 Elizabeth Mahoney | Empowering Girls Ambassador
For Elizabeth, Rotary is more than a service organization, it's a philosophy she carries in her heart. With her love of family along with a busy career in finance, Elizabeth realized in 2008 that Rotary was the perfect way to help the greatest amount of diverse people and causes in the most effective and efficient way.
Elizabeth has served as Club President, District 5490 Foundation Chair, a committee member and host mom for Rotary Youth Exchange, and most recently helped to launch District 5495's first statewide Rotaract District Council. In 2017-2018, she was Chief of Staff in D5495, led two Interact (high school) teams to Kenya with Crutches 4 Africa, and headed her club's participation as the international partner for a Global Grant project focusing on Peace in Mexico.
Elizabeth is the Immediate Past District Governor of District 5495, and is serving as Zone 26 Empowering Girls Ambassador. She is a Major Donor and a Paul Harris Society member.
Josephine (Jo) Crenshaw | Empowering Girls Ambassador
Jo has been a member of the Rotary Club of Oregon City since 1994. She served as President of the club in 2000-01. She is a multiple Paul Harris Fellow. She served on her club's major fundraising team, chairing the Texas Hold'em Fundraiser for several years. She also served on the International Services team. She has traveled as part of a Friendship Study Exchange to South Africa, with D5100. Jo served as District 5100 Governor in 2020-2021.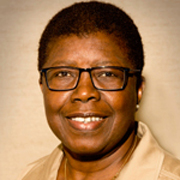 Born in Tennessee, she grew up in Chicago, has lived in Northern California, Washington, DC, Evanston, Illinois and now in the Portland, Oregon area. Jo obtained her BS in Business and Marketing from California State University. She has worked in both industries and started her own business in 1991.
Jo is married to John and they live in the east county area of Oregon City, OR. She has two sons and five grandchildren. She is working on her bucket list, which includes visiting all continents of the world.