WHAT WE DO
The goal of your End Polio Now Zone Coordinators (EPNZC's) is to foster fundraising, advocacy, and awareness at the district level toward the achievement of a polio-free world.
HOW WE CAN HELP
Keeping District Governors, District Foundation Committee Chairs, and District PolioPlus chairs updated on the latest news and accomplishments in the fight against this disease.
Keeping Rotarians informed and inspired by speaking at Rotary meetings, conferences, institutes, and other appropriate functions, both in-person when able, and via virtual online meetings as well.
Sharing and informing leaders of available resources for educational purposes.
Promoting Districts' PolioPlus fundraising efforts by publicizing, and where possible, by direct participation (bike rides, runs, ice bucket challenges, etc.)
Encouraging Districts to collaborate and/or share fundraising ideas.
Acting as a resource for anything "polio" you may need. We are here to support you. Just ask.
End Polio Now Zone Coordinators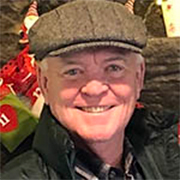 Greg Owen | End Polio Now Zone Coordinator
Greg Owen was Governor of District 5320 under International President Kalyan Banerjee 2011-12 whose theme was Reach within to Embrace Humanity.
Greg and his wife Val have been big supporters of Rotary's efforts to fulfill the promise to all children to complete the job to eradicate Polio from the world. Through continual donations, public awareness campaigns as displayed through their company 48-foot EndPolioNow freight trailer that travels the highways in the west daily and has been displayed at Rotary events to raise funds for our eradication efforts. New for 2021-2022 will be the addition of a 21′ trailer with current Polio information for Rotary events in Zones 26/27 and will be displayed at next year's Zone Institute and Polio Bike Ride in Tucson, Arizona November 2021.
Greg is the past president of the Rotary Club of Long Beach in 1991-92, served as an area representative and/or Assistant Governor, District Co-Executive Director and District Governor in 2011-12.
Greg and Val are extremely active in Rotary Peace Centers and along with former Foundation Trustee and PDG Mike Abdallah and his wife Jean, support a PeaceFund to sponsor future Peace Scholarships.
Greg heads several companies involved in the trucking industry, warehousing and third-party logistics. He is active in the American Trucking Associations as a Vice President-at Large and Past President of the California Trucking Association 1993.
Assigned Districts: All of Zone 26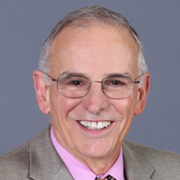 Bob Rogers | End Polio Now Zone Coordinator
Bob joined the Rotary Club of Sebastopol, California in 2007 shortly after moving into town. It wasn't long thereafter, as a polio survivor, he joined District 5130's PolioPlus Committee and was soon giving polio talks to clubs in the district.
He earned his club's "Rookie Rotarian of the Year" award in his first year, and "Rotarian of the Year" a few years later.
Bob went on to serve as president of his club in 2013-14, as Assistant Governor for two years, and as District Governor in 2017-2018.
While District Governor, he and 13 other riders created a 6 day, 350-mile bike ride called "Pedal 4 Polio", and raised $140,000 in the process. Rotary clubs along the route supported the riders with potlucks and beds, and in the process, cultivated many new friendships in the district.
Besides attending 7 International and one Virtual Convention, Bob's Rotary travels have taken him on multiple visits to Mexico for a club school project, to Uganda for a Global Grant project, to India for a Rotary Friendship Exchange, and for a National Immunization Day in New Delhi, India in January 2020, just before the pandemic.
In 2021-22 he is serving as Chair of District 5130's PolioPlus Committee and as the End Polio Now Zone Coordinator for Zone 27.
Bob is a member of the Paul Harris Society, the PolioPlus Society and with his wife Peggy are major donors and members of the Bequest Society.
Bob retired as an airline pilot from USAirways in 2002…and now claims his second career is Rotary.
Assigned Districts: All of Zone 27