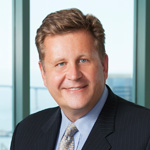 Scott Carr | Zone Communication Officer | Email
Scott Carr is Past President of Rotary of San Diego Downtown Breakfast, and served as Chief of Staff for District 5340 Governor Louise Andres in 2014-15. As the CEO of Javelin Web and Media, Scott regularly trains Rotarians on web marketing and social media. He was the original founder of one of the first websites ever to focus on estate and retirement planning. He used this experience in online marketing to launch the media and marketing agency that would become Javelin Web and Media.
Javelin Web and Media helps professionals promote themselves through both traditional and cutting-edge media. By combining traditional marketing, including public relations and graphic design, with online branding, social media and promotions, Scott helps professionals, not-for-profits, Rotarians and businesses effectively promote themselves online.

Scott had his first introduction to Rotary as President (1994-1995) of the San Diego Downtown Rotaract Club. Through Rotaract, he met many lifelong friends including his wife, Heather. Together, they live in San Diego and travel around the world with their three children.
Mr. Carr stays active in the local business and legal communities. In 2010, he was honored with the Community Service Award by the San Diego Volunteer Lawyer Program (SDVLP). He also received the 40 Under 40 award in 2012 from San Diego Metro. In addition to his work with Rotary and TRF, Scott and his wife work together to raise funds for several worthwhile charities, including the Senior Community Centers of San Diego, Sepsis Alliance, the KPBS Radio Reading Service, and the U.S. Marine Toys for Tots Foundation.