The Rotary Brand Playbook will walk you through the process of updating Rotary's brand in your club and your community. The playbook offers step by step instructions to implement key aspects of the Rotary Brand assets.
In today's world, a compelling brand is one of the keys to success for businesses and other organizations. Rotary has competition when it comes to attracting new members and by creating more awareness of the Rotary brand we can attract new members to expand our impact and share our relevance. This rebranding is called the Initiative to Strengthen Rotary!
So what is a brand, and how do we build a strong brand for our Rotary Club?
When we talk about a brand, you might expect to see the logo for Starbucks or for Nike or possibly Coca-Cola. These are examples of organizations that have built strong branding. In fact, you probably got a visual image of their logo or feeling about their products just by hearing these company names.
The strongest brands have a clear image and create an emotional connection.
An emotional connection that results in attraction, trust, loyalty.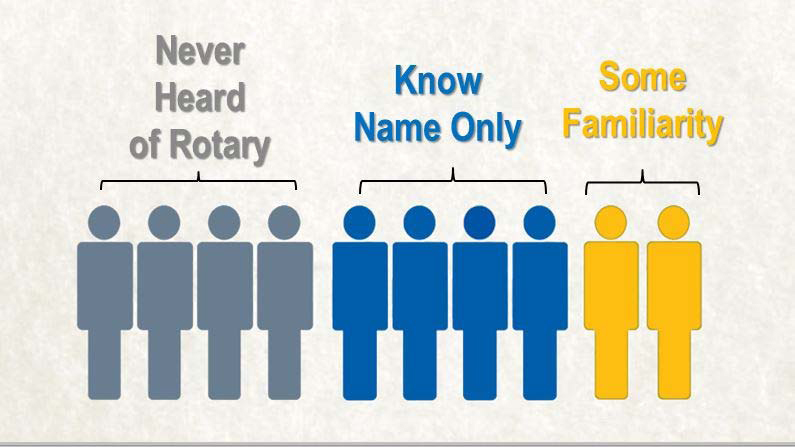 So what do you think about when you hear "Rotary"?
The Wheel! Of course. But the problem is that just a few short years ago, the majority of people did not know our wheel. Research by Rotary indicated 4 out of 10 people had never heard of Rotary, another 4 had heard of our name only, and 2 of the 10 knew something about Rotary, although not always accurate or factual.
Since the rollout of our new logo and our efforts to improve and promote the Rotary brand we are seeing an increase in the number of people aware of Rotary but there is still much to be done.
Global awareness levels have grown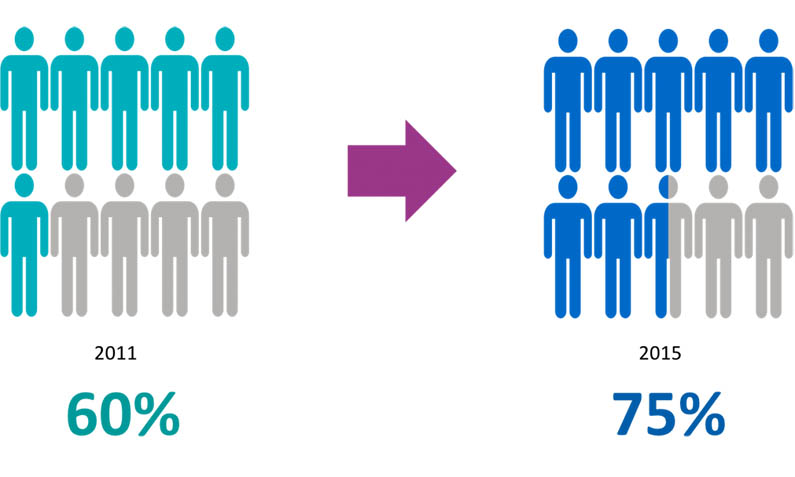 Ask your club members. When you think of Rotary, do you think of our logo? Or do you think about your friends in Rotary and the feeling you get when you are greeted at your Rotary meeting or participating in the handing of a dictionary to a child?
Rotary's Brand is more than the logo; it is the experience people have when they either interact with Rotarians or hear about the good work we do.
This Playbook will help you present this message to your club members and in turn, they will become better at presenting the Rotary Brand to the people they meet outside of Rotary.