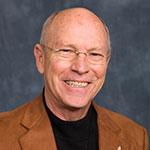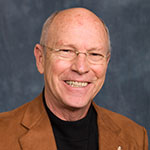 Tim Bewley | Zones Communication Officer | Email
Tim has had careers as a house painter, blacksmith, farrier, construction superintendent, hotel general manager, and hardware store manager. For thirteen years he owned and operated a very successful retail paint business known for its innovative – and funny – print campaigns over the years.
Following his dreams, in 1999 Tim sold his paint stores and moved into the public service sector and broadcasting. He served as the Director of Rogue Valley Community Television at Southern Oregon University. For several years he produced and hosted a monthly show called "People Making a Difference." Another monthly show, "Town Hall," addressed critical community issues. He was the recipient of the League of Oregon Cities Civic Journalism Award "for journalistic efforts in engaging citizens and encouraging the development of good public policy in Oregon."
Tim joined the Rotary Club of Ashland as a third generation Rotarian in 1989. With a goal of membership retention, in 2003 he produced several video episodes of "Rotary Stories," vignettes from his district intended to touch the lives of Rotarians everywhere. In 2004 he was named District Rotarian of the Year. In 2007-2008 he served as district governor.
In the community he is a member of the volunteer Ashland Resource Team that works on emergency planning and staffs the Emergency Operations Center for the city.
He was honored in June 2012 with RI's Service Above Self award. Tim and Carol have no children, and are members of the Arch Klumph Society with their gift directed to the Rotary Peace Centers.